Grunge
Big Wreck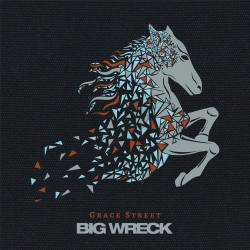 Released date
03 February 2017
Members owning this album
1
Tracklist
1.

It Comes As No Surprise
2.

One Good Piece of Me
3.

Tomorrow Down
4.

You Don't Even Know
5.

Useless
6.

A Speedy Recovery
7.

Motionless
8.

Digging In
9.

The Receiving End
10.

Floodgates
11.

The Arborist
12.

Skybunk Marché
13.

All My Fears on You
Review @ hack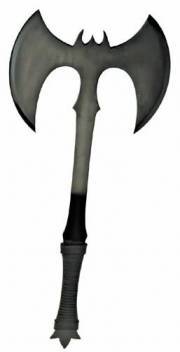 28 April 2017
...drifting in the direction of jazz rock.
Whenever there is a big wreck, you see a cluttered mess of debris. Their first two albums were an eclectic mix of influences from nineties grunge bands, that came and went randomly. Their music wasn't played regularly on the American radio stations in the late nineties or early two thousands, when grunge and alternative rock ruled the air waves. They split up for about ten years, maybe that's why they've only got five albums to show for a span of about twenty years. Their twenty twelve release,
Albatross
, rocked out pretty good with some catchy songs that were inspired by
Soundgarden
and
Collective Soul
. Their twenty fourteen album,
Ghosts
, mixed the Seattle grunge style with a softer indie rock approach. The album art on this new release shows the apparition of an angry horse. Ironic artwork is displayed throughout the booklet, including a money tree growing out of a toilet. All of the lyrics and music were written by Ian Thornley.
Ian Thornley grew up in Ontario, Canada. He moved to Massachusetts in the early nineties to study jazz at the Berklee College of Music, where he met some musician friends and formed Big Wreck. After the band broke up in two thousand two, he released two solo albums under his surname which had some commercial success. He is a skilled vocalist who can change his range to mimic classic rock singers from the seventies and eighties. In some compositions his presentations sound a bit corny, with a ragtime jazz approach. The chorus vocals sometimes resemble those of Queen, The Police or emerge with angelic harmonies. Thornley's keyboard music yields some surreal atmospheres in the slower reveries. The first song, It Comes as No Surprise, commences with light guitar notes on a gentle background of subtle keyboard music. The vocals are sung out in a less than masculine character. "I'll leave when I don't understand all the things I need." Soon the stringed instruments cut in with choppy power chords and strong drum beats. The angelic chorus vocals chime in with a dazzling effect. "The anger in your eyes, it comes as no surprise." "The laughter and the lies, it comes as no surprise." Then the intensity calms down with a slower tempo, using some softened piano music in a presentation similar to Paul McCartney.
The fourth track, You Don't Even Know, starts with a shimmering high note guitar presence and slap note bass plucking. The drums are beaten hard at a medium tempo to accommodate the bouncy rhythm. Thornley sings heartily with a poise similar to Paul McCartney. "When the flash flood comes a rising, She's got something on us all." "She's the perfect fall behind, she's like alcohol." The overall texture of the composition bears some resemblance to the classic song, One Way Leads to Another, by The Fixx. Guitarist Brian Doherty is a co-founder of the band, from back in ninety four. He came from Long
Island
, New York and attended the Berklee College of Music where he met Ian Thornley. Which led to the launching of Big Wreck. Guitarist Paulo Neta is the character who plays the double necked guitar. He started out playing for Canadian alternative bands and joined Big Wreck in twenty ten. The guitarists often present gentle high note picking and strum light chords to impart jazz rock textures. Melodic guitar leads pop up every now and then, resembling Jimmy Page or U2.
Once
in a while the guitar music is played with odd time changes to yield a warped sound effect.
Bassist Dave McMillan grew up in Ontario and studied jazz music at Humber College. He has played with various alternative bands in the
Toronto
nightclub circuits and joined Big Wreck in twenty ten. Often he provides a toned down presence during the many soft songs and then usually just backs up the drum beats. Sometimes he uses a slap note technique or gently plucks rhythms like The Steve Miller Band. Occasionally a livelier song comes up requiring the bass lines to dip down with deeper notes. The ninth number, The Receiving
End
, begins with cheesy ragtime accents on the weak beats, which is consistent to jazz rock. The acoustic guitar is actively strumming high note melodies. The vocals are sung gently with high notes in a corny fashion. "Wake up, wonder why I still feel the need." "When all is well, we're through the hell, two floors on
Grace Street
." The bass music is barely perceptible and the drum beats are non attendant.
The last song, All My Fears on You, embarks slowly with gracious keyboard music, a light guitar presence and slow drum beats. The vocals are softly sung with an understated potency. "Pace around the back room of my place, I'm flipping through the script I can't erase." The rhythm sounds similar to parts of the classic Pink Floyd song, Breathe (in the air).
Suspended
guitar chords are gingerly strummed out to increase the dramatic effect of the composition. "Because I've placed all my fears on you and there's so much more to lose." Drummer Chuck Keeping hails from Canada and has been with the band for three years. He has been playing drums since he was eleven, has worked with notable Canadian pop acts and occupies himself as a drum instructor on the side. Sometimes the drum beats seem to be absent or are played with gentle tapping during the long mellow stretches. Within the more animated songs he beats the drums harder with simple tone variations and accentuates the high note guitar riffs with sporadic cymbal crashes. Not a particularly flashy performance, but these musical schemes don't always require much activity from the drummer.
Although Big Wreck originated in
Boston
, many critics online regard them as a Canadian band. When they regrouped in twenty ten, the three vacant spots were filled by Canadian musicians. So the quintet has four Canadians and one American in their lineup. They've only achieved meager success in the states and abroad. All five of their albums were hits in Canada and
Grace Street
reached number five on the Canadian Albums Chart. The music doesn't sound too original, but most of their past material never has anyway. It's chock full of complex arrangements, with an abundance of influences, yet the Seattle grunge inspirations have vanished. The textures are mostly light and occasionally change to harder structures. It doesn't rock out so good, but isn't exactly a pure rock album anyhow. There are a lot of cheesy compositions with ragtime influences, less than half of the track list consists of lively songs. Their discography has gradually lost intensity and this is a disappointing album compared to their previous releases. With
Grace Street
, Big Wreck is drifting in the direction of jazz rock.
Other productions from Big Wreck
Other famous albums in Grunge