Pagan Folk
Arkona (RUS)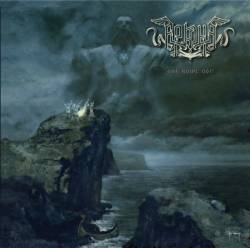 Album Name
Goi, Rode, Goi !
Released date
28 October 2009
Members owning this album
263
Tracklist
Also known as "Гой, Роде, гой!"

1.

Гой, Роде, гой!

06:15

2.

Тропою неведанной

06:24

3.

Невидаль

04:40

4.

На моей земле

15:09

5.

Притча

00:55

6.

В цепях древней тайны

06:24

7.

Ярило

02:31

8.

Лики бессмертных богов

05:18

9.

Коло Нави

04:17

10.

Корочун (instrumental)

02:12

11.

Память

05:46

12.

Купалец

02:52

13.

Аркона

06:37

14.

Небо хмурое, тучи мрачные

10:27

Total playing time

1:19:47

TRANSALATION IN ENGLISH

1.

Goi, Rode, Goi !

06:12

2.

Tropoiu Nevedannoi

06:23

3.

Nevidal

04:34

4.

Na Moey Zemle

15:09

5.

Pritcha

0:54

6.

V Tsepiakh Drevney Tainy

06:26

7.

Yarilo

02:31

8.

Liki Bessmertnykh Bogov

05:18

9.

Kolo Navi

04:18

10.

Korochun

02:11

11.

Pamiat

05:45

12.

Kupalets

02:48

13.

Arkona

06:38

14.

Nebo Hmuroe, Tuchi Mrachniye (Sullen Sky Lurid Clouds)

10:27

Total playing time

1:19:34
Review @ vikingman369
powerful, reverent folk metal as epic as ever
I came across this
Rus
sian band
Arkona
quite by accident: let me just say that I'm glad I did. Though it is the first album I've listened to and therefore cannot relate between their previous work, it is a strong piece of music: powerful, reverent folk metal as epic as ever.
I haven't even finished the album, but I love what I've heard so far! A usual, the first track has to catch you or else it will be a hard listen. Fortunately, "Goi, Rode, Goi!" is powerful and epic, as much as the video thereof! As far as singing goes, Masha Arhipova alternates between clean vocals (I can't discern her pitch, but it sounds wholly unique) and growled vocals that, if you're new to this band, would make you think they're coming from a man...Nope, that's Masha for you!
Now this won't be a track-by-track, but attention has to be drawn towards "Tropoiu Nevedannoi". It shows that
Arkona
is not only skilled but versatile. It starts off with familiar blast-beats, buzzing tremolo-chords and Masha's screamed vocals, before exploding with her normal vox. Aside from crystal-clear quality, it has all the energy of a black metal song, and therefore will not disappoint those who are fans of such.
"Pritcha" is a bit of spoken word, done by Masha. Though it might be considered kissing up by some, she delivers very well on this very short track, backed by ambient sounds of the blowing wind. Her voice is almost seductive as she rolls over her Slavic language. Just a little bit of honorable mention.
"Liki Bessmertnykh Bogov" was the first ever
Arkona
track I heard, and happens to be my favorite so far (though some of the longer tracks on this album are making me reconsider that statement). It's heavy, and filled with folk instrumentation, with plenty of Masha's clean (dare I say sexy) vocals, before diving head-long into her voracious screaming towards the end.
Fortunately, for those of us who love epic tracks longer than nine minutes, Goi, Rode, Goi! delivers! "Nebo Hmuroe, Tuchi Mrachniye", the closing track on this album, features Masha's clean singing for the most part, as well as a lengthy flute solo. It's definitely one of my top favorites off this album, and I recommend that you listen to it at least once, even though it is freaking LONG! You'll be glad you did.
In conclusion, Goi, Rode, Goi! is a masterpiece. The overall tone of the music is very reverent, reminiscent of one of
Bathory
's viking metal albums, though very down-to-earth and folksy, like our Finnish favorites
Korpiklaani
etc. But with vocals to match the ladies of
Arch Enemy
and
Astarte
,
Arkona
is definitely a force to be reckoned with! Now I'm off to finish the rest of the album: so far, I haven't found a single bad track on it (even the second track was enjoyable). I challenge you to seek out this epic
Rus
sian metal band!
Comment @ Demogorefest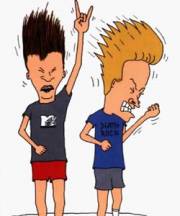 18 November 2009
Among the many folk, pagan, and viking acts out there today,
Arkona
has one of the most distinct sounds among them, and their new album Goi,Rode,Goi is no exception, in fact, this is probably my favorite album of them so far.
Arkona
is also one of the few bands among the Folk genre that actually has a talented female vocalist, she can change her style from an epic folk chant to an aggressive, and raspy Death Growl in mid sentence.
The new album will definitely not disappoint anyone who is a fan of past
Arkona
releases; if you like epic, traditional folk chants, then this album will be a hit for you, almost all the tracks on the album feature a hair-raising cho
Rus
line, which can be reminiscent of some of the better
Turisas
song; though
Arkona
's sound is much different overall in comparison to most other bands in the folk genre, instead of imploring a Scandinavian feel to their songs, they incorporate traditional
Rus
sian sounds and Chants, which is something that isn't heard often in Folk
Metal
.
This release had taken me by surprise, I hadn't really expected their new album to be as great as it is (and I was already a fan of them); out of all the 14 songs on Goi,Rode,Goi, the track lengths vary drastically, some songs are over 15 minutes, and others fall short of just 2, all in all, this is one of my favorite releases this year, and any fan of
Arkona
's previous works should find their new album a success.
Comment @ Tricolor
19 March 2011
Arkona
certainly don't seem to do anything on a small level, as evidenced by the near laundry-list of guest appearances and musicians present here on the interestingly titled Goi, Rode, Goi! All of the hard work seems to have paid off for the quintet, however, as this—the band's fifth full length proper—is easily the band's best work to date, encapsulating all of
Arkona
's certified and unquestioned stylistic mastery into one epic piece of art.
From sprawling, fifteen minute epics [Na Moey Zemle (In My Land)] to shorter, punchier numbers, Goi, Rode, Goi! follows just fine in the footsteps of its breakthrough 2007 predecessor,
Ot Serdtsa K Nebu
by offering a similarly authentic take on aggressive pagan folk metal. While the stench of blood 'n battlefield still holds high in the air, Goi does a follow a surprisingly light-hearted path at times, however, almost reminiscent of the Finnish huumpa acts
Finntroll
and
Korpiklaani
.
Proud frontwoman Masha does her best to smash any preconceptions, however, delivering once again on the promise of an impassioned and powerful performance. Masha's choral melodies fit in perfectly alongside the album's thunderous double bass drumming and churning guitars, while traditional folk instrumentation lends each of these songs yet another added layer of depth and dynamic.
In this day and age where every band carrying a plastic sword and shield set is called "folk" or "battle" metal, it does the heart and soul a bit of good to see an act like
Arkona
, whose own hearts clearly bleed and beat for their art.
Arkona
just may be one of the best pagan acts making the rounds today, and it certainly shows here on Goi, Rode, Goi!
Other productions from Arkona (RUS)
Other famous albums in Pagan Folk