Heavy Metal
Hemi
Album Name
Fire in the Sky
Members owning this album
2
Tracklist
1.

The Descent
2.

Fire in the Sky
3.

The Leash
4.

Dark
5.

Battle of Britain
6.

Blacktop Warfare
7.

Snake Eyes
8.

Drown
9.

Last Regret
Review @ Scandals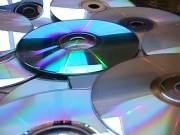 30 November 2009
HEMI are a 4 piece from Chicago, Illinois (a place I have visited recently, beautiful city), who play metal in the very traditional sense. I don't normally listen to this kind of stuff; I'm more of an extreme metal kind of guy, but do have a great interest in old school stuff like Sabbath, Motorhead,
Dio
etc so I thought I'd give them a go.
The band wear their influences very much on their sleeves (I'm gonna guess a well patched denim sleeve); you can clearly hear
Dio
and Sabbath coming through on the catchy '
Dark
', although the solo is a lot more thrash orientated. The title track has a nice, measured riff opening into a catchy verse and shout a long chorus. It's a classic heavy metal formula, and shows that it rarely ever fails if the writing is good. Fortunately that appears in abundance with HEMI, with following track 'The Leash' reminding me of '
Killers
' era Maiden segueing into a riff that wouldn't seem out of place on a
Diamond Head
or Motorhead album.
'Battle of Britain' contains some more excellent riffing, including a great 'divebomb' slide riff that suits the subject matter perfectly, and yet more catchy riffing. In fact the opening notes remind me of
Megadeth
, after the jet takeoff sound effect it could be the middle riff from 'Holy Wars' itself.
And
thats what I think I like most about HEMI; they take influence from lots of classic bands and weave it together to create something that rocks damn hard. Which is exactly what you need from your trad metal.
If you're looking for a rocking heavy metal fix, then look no further than HEMI. They merge classic metal riffs with some thrashy solos and create some great, memorable tunes that will stick in your head for days. If you like
Diamond Head
, Priest, Maiden,
Dio
or Motorhead, these guys should certainly be on your radar.
Other productions from Hemi
Other famous albums in Heavy Metal