Atmospheric Metal
Neurotic Carousel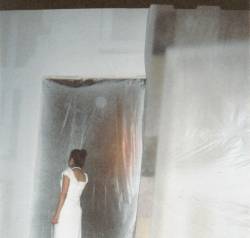 Band Name
Neurotic Carousel
Album Name
Faint Whispers
Members owning this album
1
Tracklist
1.

A Room Inside a Mirror

04:08

2.

Embracing These Scars

03:41

3.

Ghost in a Lonely Realm

04:30

4.

Lost in the Mirrorhouse

03:30

5.

Lucid Webs

05:38

6.

Wax Freaks

04:24

Total playing time

25:51
Review @ metalheadtumor
08 April 2016
Neurotic Carousel's - Such a Haunting Mirror House
I've followed Neurotic Carousel for quite a long while now. Since the Myspace era actually (2004-2005) I've been a fan of their work since this EP. Constantly changing and evolving their sound they create. When I was lucky to find this as a via download on a Bandcamp label with a whole lot of other black metal bands was a resourceful network to acquire new music and listen to new bands! Whoever thought of signing NC onto them, knew somehow they had blended a dark sound with them obviously, metal hailz to them! I was extremely stoked and excited. Especially to see that NC has now gone extremely METAL at this point. I basically had a musical orgasm! Considering the talent they have evolved into extreme metal, they've truly come a LONG WAY. Considering they've had an extensive long lineup over the extensive years.
Anyway, on to the review. "
Faint Whispers
, Behind Glass". Is a 6-track EP. Was released in 2006. First I should note, this EP quality is lo-fi. For what was recorded as an EP demo, was not pro-sounding. I couldn't really tell that much with the atmosphere so spacey from the sound textures. The EQ and Production is great however, you can tell from alone from the atmosphere. Whoa, first track opens up with the the darkened toned ambient 'Lost in the Mirror House'. Instrumental, feels exactly what you would feel as if you were to walk into a dark cold Mirror House alone, eventually getting lost. As your anxiety and mind drifts off; so does the music. Low percussion follows, mixed with a synth choir and orchestra. Sounds enticing at the end with piano notes in between. Just spaced out in your own reflections.
'
Ghost
in a
Lonely
Realm
', track two; is mostly acoustic and synth ghost-effect like guitar. Vocals kick in very soft, one falsetto making this song sound indie pop with percussion with a very somber sound and build up. The song picks up eventually with a few progression out chords. Overall good. NOTE-This song is also repeated in "The
Ghost
Orb Light" album released later in 2008. But higher sounding and well balanced EQ. Keep in mind, this was an early EP.
'Lucid Webs', the main track on here that gives this EP the Atmospheric
Metal
label it deserves. It begins with a quick distorted keyboard pad orchestra, that follow in together smoothly with an Acoustic guitar, synchronized with fast acoustic guitar that go in simultaneously following each other in precision. If you listen carefully, I DON'T KNOW HOW!? But Mark, the singer hits the most talented highest whistle octave vocal range I've ever heard on any guy followed by muttered cries followed immediately right after.
Hold on, it gets better, the vocals are shifted and synthesized too. Meaning at at the end after this he sounds like a porcelain doll singing?! Eventually, his original voice comes back later. His vocals shift in and out. Where it sounds like him than goes back to the creepy singing doll. Transitional, towards the end, his vocals yell "Wake me up!" and sings higher sounding octaves during time frames. Impressive that I've heard a song to prove what natural devotion this band can do so easily, shifting so quickly. Not as a personal favoritism or commentary, but making every song sound different on this EP surely makes this unique. The synth electric guitar hold out and play ranged pieces that scream perfectly with the song as it fits just right in place with the track.
'Wax Freaks'- Ohhh, gosh! This song gives me the creeps. Every time I listen to it. Hear it for yourself and you'll see what I mean, There's a demented persons voice, that doesn't even sound human for that matter. Telling a narrative it seems? I cannot tell honestly, I think it also might be talking about what happened to it? Not exactly singing. Not exactly talking. The guitar is off one chord, I have a strong feeling they did this on purpose. There are very odd sound effects in the background.
Suddenly, this
Creature
. Um-whatever it is? Starts breathing heavily. Everything stops. Then heavy noise breaks and comes crashing down. Chaos sound effects, with the louder off chord guitar sound, screeching, at the end I cannot even tell what I'm hearing at this point. Just noise, I cannot explain? An extremely heavy breathing and screaming with a final blood gurgling sound.
After all the madness, Mark's voice begins to chant a vocal melody that last for about 25 to 30 seconds. Wax Freaks ends.
'
Embracing
these Scars' - This track opens up with Mark saying "The Mirror's watching you" nothing but a synth guitar and his clean vocals play. His vocals are on reverb however. Meshes extremely well, at the end of song is the most precious overall flow. An overlapping hymn all done by Mark.
'A Room Inside A Mirror' - The final song opens up with a piano and is mostly piano and vocal. With very little guitar towards the end. Ending of the EP with a slow ballad.
In conclusion, I was glad I could find a FULL demo and physical copy of this over almost 5 years via SouthernBlashphemyRecords. Please allow them to add more of Neurotic Carousel! Especially the METAL STUFF!!!
Neurotic Carousel, is definitely a very obscure underground band. Very few people know of them, they seem to bring out their own direction and concepts in music to live through their own visions. This EP is NOT METAL, nor should be perceived that way. Not this one, at least. I would perhaps consider it, Atmospheric
Metal
. YES. Or
Extreme
-Ambient Rock. But still definitely worth the download.
Trust
me, if you're up for something new and refreshing give this band a try, you won't be disappointed. Hopefully not at least? If you want their metal stuff, check them out NOW.
Regards-
Sean Donner (Metalheadtumor)
Other productions from Neurotic Carousel
Other famous albums in Atmospheric Metal