Death Grind
Blood (GER)
Members owning this album
17
Tracklist
1.

Blood Pulsation 2.05
2.

Adrenaline 1.07
3.

Shizophrenic Wisdom 1.32
4.

Son Of Shadows 1.47
5.

Wormbody 1.41
6.

Where Is Your Savior Now? 1.11
7.

Jesus Descent 1.22
8.

Evil Saints 1.29
9.

Poison For The Soul 1.49
10.

The Heretic 00.53
11.

Randy Mary 1.33
12.

Breaking Bounds 3.08
13.

Anthem Of Scorn 1.45
14.

Garbage Can Biotope 2.36
15.

Godmorphosis 1.25
16.

Hate Speech 1.19
17.

Malicious Awakening 2.32
18.

Demon's Call 1.39
19.

Penalty 00.21
20.

Devil Dance 00.57
21.

Dysangelium 00.43
Total playing time

: 39.11
Review @ ratsnickers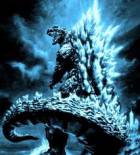 30 June 2009
I have to say i feel a little embarrassed for myself reviewing this CD.
Blood
have been in existence for over 17 years (at the time of this release)and although I had heard of them I had never listened to any of their output before.
They are one of the pioneers of the grind core / death metal scene (along with
Carcass
, Death,
Napalm Death
etc.) but unlike their couterparts who are either (sadly) no longer with us, or have evolved away from their roots,
Blood
have stuck to what they do best.
This is their 7th album proper (tho' there are loads of splits & demo's too)and I think I'm gonna have to investigate their back catalogue.
The album starts with an intro that wouldn't sound out of place on a black metal cd with a tolling bell and eerie gothic female wail over a simple guitar riff.
When the first real track kicks in it's classic grind/death all the way and with 21 tracks over 39 minutes you know there'll be no hanging about.
The tracks are (as usual with grind) broken up by excerpts from various movies, however unlike most groups in this field it's not all heads down charge to the end of each song.
There is plenty of variation in the tracks, some truly excellent riffing and the vocals fit perfectly, a glutteral growling that errs just on the right side of comprehension.
But best of all is the drumming, which is really inventive and underpins the whole thing rather than just banging away in the background.
I had found grind a bit tiresome of late but
Blood
have re-awakened my taste for the genre.
A very good album, worthy of your investigation.
14/20
Other productions from Blood (GER)
Other famous albums in Death Grind