Deathcore
Bring Me The Horizon
Band Name
Bring Me The Horizon
Album Name
Count Your Blessings
Released date
14 August 2006
Members owning this album
263
Tracklist
Re-Issue in 2008 by Earache Records with 1 bonustrack.

1.

Pray for Plagues

04:21

2.

Tell Slater Not to Wash His Dick

03:30

3.

Braille (for Stevie Wonder's Eyes Only)

04:29

4.

A Lot Like Vegas

02:09

5.

Black and Blue

04:33

6.

Slow Dance

01:16

7.

Liquor and Love Lost

02:39

8.

I Used to Make Out with Medusa

05:38

9.

Fifteen Fathoms, Counting

01:56

10.

Off the Heezay

05:38

Bonustrack (Re-Issue 2008)

11.

Eyeless (Slipknot Cover)

04:04

Total playing time

40:13
Review @ grave111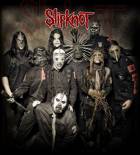 09 October 2010
First I will say that BMTH is a great band and its totally demonstrated in this album, which is in my opinion BMTH's greatest album.
first, the the guitar work is unbelievable with all the little soloing it blows up your mind, you first thing like " ummm this album is good, yeah", but if you really get into this album and you hear separately each song, each instrument, you will hear a harmony with all of them, but its really weird when you are hearing the album because its really heavy its big y loud and when you are more exited hearing it, it appears fifteen fathoms, counting an acoustical song without any voice.
Second,
Oliver
Sykes vocal work is great but he's destroying his throat every time that he doesn't do thick guttural, if you hear BMTH's newest album "there's a hell, believe me, I've seen it, there's a heaven, let's keep it a secret" you will hear that
Oliver
throat is totally fucked up, and he keeps fucking it up.
I would like to say also that when I heard the
Eyeless
cover, I was like OMG this is freaking awesome, and its no only because slipknot is a great band, but because the cover is really well done it seen like if slipknot were doing the song only a bit more screamed.
To finish, this entire album is great, some songs are better than others (of course), and the songs I most like from this album are:
Pray for Plagues
, Black N' Blue and Off The Heezay.
Other productions from Bring Me The Horizon
Other famous albums in Deathcore