Melodic Death
Algol (ITA)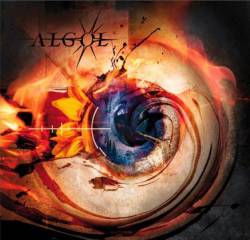 Album Name
Complex Shapes
Released date
January 2012
Members owning this album
2
Tracklist
1.

Your Lies
2.

Fragments of me
3.

Still in my Eyes, Burning
4.

Gorgon
5.

Subvert
6.

Dreams/Demise
7.

Complex Shapes
8.

Whiteout
9.

Empire of the Sands
10.

Hate Serenades
11.

N.O.F.T.
Review @ FrancescoBenetti

02 April 2012
Algol
have been an absolute positive surprise to me. The name spells "I have heard of them somewhere else" but, as it is probably one of the most abused band names in the world, I thought it was another band. I can count at least 4 or 5 bands with the same monicker, but this
Algol
, hailing from Padova, Italy, is by far the best one.
The style is, not surprisingly, melodic deathmetal with clear influences from the scandinavian area. BUT, and here comes the best,
Algol
have gone further and deeper, focused their style so that it is clear from the first ten seconds of every track that it IS
Algol
, not any other melodic acts around. And what a style!
Of course describing melodic deathmetal isn't exactly easy, because saying "catchy melodies, devastating hooks, perfectly interwoven riffs..." and so on sounds a bit like cliché. I have read fair comparisons with
Arch Enemy
and
Children Of Bodom
, but I would like to go further and suggest a few less known acts as referral to
Algol
's music:
Gardenian
,
Unanimated
,
Ebony Tears
. Bands that were pure melodic deathmetal genius but didn't get the attention of the big labels. Let's hope that
Algol
gets more glory as they deserve their own spotlight.
Track-wise, everything starts from "Your Lies", a neat death-thrash song with jaw-dropping melodic openings and solo. The keyboards are not much used here, but widen a bit their presence while the album goes on and, while never on top and never abused, they stand as a very welcome complement to the riffing and provide in some cases, like "
Empire
Of The Sands" some very modern and headbanging sequences. Vocals are interesting as well, providing two well balanced singers, as are the lyrics that should really be followed because they add that "sing me" factor in all choruses. Mr. Dan Swanö and the legend of deathmetal Paul Speckmann are among the guests, and the former provides some quite epic clean singing to a couple of very neat songs, expecially "Dreams/
Demise
", the most rocker of the tracks.
Technically
Algol
are very good, and it shows when some very complicated riffs are brought out in songs like "Still In My Eys, Burning", the grinding "Subvert", the title track or "Your Lies" itself. The production is average, but everything can be heard perfectly and the equilibrium between instruments is very good.This is *absolutely one of the best deathmetal albums that I have listened to recently*.
Other productions from Algol (ITA)
Other famous albums in Melodic Death