Atmospheric Black
Wolves In The Throne Room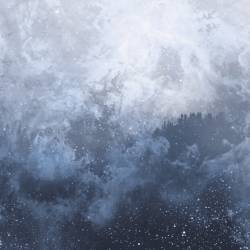 Band Name
Wolves In The Throne Room
Released date
08 July 2014
Members owning this album
21
Review @ Black_Bird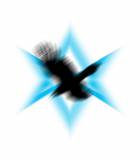 13 August 2014
It is not rare that, when a band gets a certain reputation and has established itself in the genre among its peers, that the same band opts to experiment a little, try new approaches to its music and release it, not as an EP, but as a full-length thing, thus making the so called "experimental album". I'm not going to say names, because it really isn't necessary. Just think about it and more than one band will come to mind that has in its discography a dreadful/ brilliant/ unique/ inventive/ groundbreaking different album and "Celestite" is
Wolves in the Throne Room
's experimental endeavor.
To start with, this disc is not a surprise: the Weaver brothers, mentors of WITTR, had said, months before that this album should be viewed as a companion to its predecessor "Celestial Lineage", where the band would further explore the ambience of their 2011's release without the use of vocals and drums. In case you're wondering, no, "Celestite" is not a black metal album. It's not even close to a metal album. It's purely ambient music.
The overall music on "Celestite" is electronic and carries in itself a cold and ethereal aura that makes the listener sink in this icy forest soundscape. Since it is a companion album to "Celestial Lineage", it is not surprising to hear some sections very familiar to the previous WITTR release: "Initiation At Neudeg Alm" has, buried beneath all the droning of this song, one of the beautiful keyboard moments that one can hear on "Subterranean Initiation"; and "Turning
Ever
Towards The Sun" interprets in its own way some moments from "Thuja
Magus
Imperium
" and we can consider it, alongside with the four seasons of winter that is "Celestite Mirror", one of the most consistent and immersive tracks of the album.
The ideal way of releasing "Celestite" would be to re-release "Celestial Lineage" in some sort of deluxe digipack that included this instrumental disc, because, though not being a vain effort, it is far from being one of the best pieces of atmospheric music that can be found around.
Worst
, WITTR has already made better instrumentals without using the black metal components in the
Past
, there is even one on the last album that's way better than most of this whole disc!
I understand that they wanted to make something very different, and I agree with that, but, those who follow this band know very well that they don't need black metal to make a deep and engaging experience, yet "Celestite" lacks of such intensity. Not bad, but could be a lot better.
Other productions from Wolves In The Throne Room
Other famous albums in Dark Ambient