Progressive Heavy
Fates Warning
Album Name
Awaken the Guardian
Members owning this album
110
Tracklist
Re-Issue in 2005 by Metal Blade Records
1.

The Sorceress
2.

Valley of the Dolls
3.

Fata Morgana
4.

Guardian
5.

Prelude to Ruin
6.

Giant's Lore (Heart of Winter)
7.

Time Long Past
8.

Exodus
DISC 2 - Bonustracks Re-Issue 2005
1.

The Sorceress (Demo)
2.

Valley of the Dolls (Demo)
3.

Prelude to Ruin (Demo)
4.

Fata Morgana (Live)
5.

Damnation (Live)
6.

The Apparition (Live)
7.

The Sorceress (Live)
8.

Guardian (Live)
9.

Die Young (Live Black Sabbath Cover)
DVD 1 - Re-Issue 2005 - LIVE AT SUNDANCE, LONG ISLAND, NEW YORK, USA, 28/12/1986
1.

Valley of the Dolls
2.

Pirates of the Underground
3.

Orphan Gypsy
4.

Fata Morgana
5.

Traveler in Time
6.

The Sorceress
7.

Guardian
8.

Prelude to Ruin
9.

Damnation
10.

The Apparition
11.

Die Young (Black Sabbath Cover)
12.

Kiss of Death
Review @ Loudpipes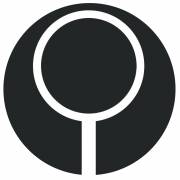 08 January 2011
The ultimate word in traditional heavy metal. One of the greatest albums ever.
This album is it: The greatest traditional metal album, not just of the 80's, but of all time.. It's true that this album is rather difficult to get into overall and that it isn't the most accessible listen in the world. It's a really dense, detailed listen, but ultimately, those that stick with it will find themselves with one of THE best, most rewarding heavy metal records you'll ever hear. It's albums like this that made me a huge fan of the old US style of power metal.
Naturally, this album isn't at all like the modern European style of power metal (example bands being
Sonata Arctica
,
Stratovarius
, Rhapsody et al you get the idea). Whereas those bands rely on forced hooks and cheesy keyboards to cover up the general lack of content to their songwriting,
Fates Warning
instead wrote their music with a MUCH more intense, even aggressive edge than those bands I listed, instead relying on terrific riffwork and great leads– which outright go into thrash territory at times - some of the best vocals in the entire metal genre, and one of the most tasteful and underrated rhythm sections that one could name.
John Arch
's vocals are generally an element that put a lot of people off, for a couple reasons - they're often very high pitched (though they never cross into falsetto territory I believe) and they're pretty nasal – but frankly, I'd have to say that you'd be crazy if you told me that the vocals were somehow bad or didn't fit the songs on here, as Arch's ethereal vocal lines perfectly interact with the guitar work, providing a great counterpoint to the guitar work in general. You could not possibly ask for a better vocalist for this band – absolutely superb range, perfect delivery, etc. Even the lyrics are really well-written, creative stuff, taking on subjects that would normally make one's eyes roll out of their sockets and somehow making them work in every sense without any of the cheese that marks bands like Rhapsody.
The guitar work is absolutely sublime on this album in every possible sense on here. Unlike those bands I mentioned earlier,
Fates Warning
actually wrote powerful, heavy as hell riffs that still managed to be pretty damn catchy. The riffing is a mix of NWOBHM –
Diamond Head
and Iron Maiden –, and some thrash metal (that thrash break on "Prelude to Ruin"? Wouldn't have sounded out of place on an early
Overkill
album). The lead guitar work on the part of both Jim Matheos and Frank Aresti is also amazing – these leads are melodic and fairly involved, but unlike a lot of other power metal bands, the solos on here are incredibly tasteful and restrained – meaning that they don't go on for exorbitant amounts of time. No, the solos on here are incredibly well played - and extremely memorable melodically as well, especially the leads on "
Guardian
" – but you never get the feeling that it sounds like they threw in the kitchen sink in an attempt to impress. The rhythm section is also incredibly skilled as well, but they never throw in some out of place fill or have constant double-bass drumming, these parts perfectly back up the rest of the music and drive these songs forward without detracting anything whatsoever.
As for the songs… every single one is excellent, from the progressive intro and bludgeoning riffage of the first song, to the thrashy "Prelude to Ruin", or the more overtly melodic yet still heavy as hell stylings of "Valley of the Dolls", "
Fata Morgana
", and "
Giant
's Lore (
Heart
of
Winter
)", There is no shortage of captivating songwriting to be found.
Hell
, the ballad on here, "
Guardian
" is a truly incredible song, with one of the most heartful yet powerful vocal performances ever recorded and some truly majestic leads thrown in. Even the little interlude "Time Long
Past
" is an excellent guitar piece and a great segue between "
Giant
's Lore" and the final song. "
Exodus
" is easily one of the best closing epics to any album ever, boasting some truly incredible riffs and one of the most epic choruses ever written. Every one of these eight songs have something of worth on here.
Despite
those elements, this album, despite whatever you might think, doesn't in any way sound forced or pretentious in any way. There isn't a single section where they stopped and decided to throw in some silly out of place instrumental section – these guys clearly put a lot of heart and effort into their compositions, nothing feels randomly slapped together or out of plac, even as they go through multiple time changes and all.
The production is also perfectly effective for the music on here. It's a bit more layered in reverb, obscured in a sense than the completely crisp, sharply defined production of the previous album, and it lends this album a somewhat more mystical feel than most albums I've heard. Don't get me wrong, the production is very clear and you can hear all of the instruments, but it adds more of an atmospheric bent to the songs more than anything else. (almost like that of the album cover. As an aside, I have the remaster of the album, but it's not massively different from the original issue)
Wrapping this up, this album to this day has basically everything I look for in a power metal album, from the riffs and the tasteful to the ethereal vocal delivery to subtly progressive yet aggressive edge to the songwriting, this has it all and I've never heard an album pull all of that off nearly as well as
Awaken the Guardian. It's true that this album is a bit difficult to really get into – it's an album that is subtle and takes a long while before one really grasps it, I feel. It is a masterful album when it finally clicks, and easily one of the best metal albums ever. Cannot be recommended enough in my book.


Other productions from Fates Warning
Other famous albums in Progressive Heavy