The Decibel Magazine tour brought to North America Behemoth, Watain, The Devil's Blood and In Solitude. During this epic tour SOM had the immense pleasure to meet with the charming drummer Inferno, from Behemoth, to talk about the band, the tour, the future and much more. Check it out!!!!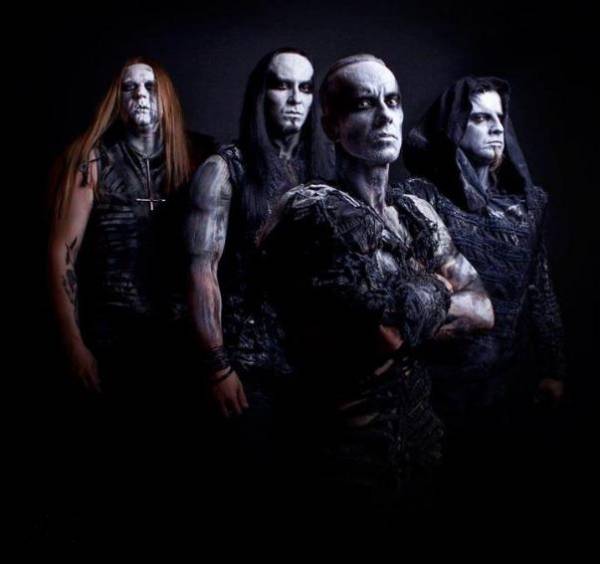 Behemoth is finally back in North America, and this time touring with a really special lineup (Watain, The Devil's Blood and In Solitude). How do you feel about this lineup?
In the US we've played with shitty new metal bands [in the past]. There was always something wrong. Now it is just right: right thinking about the music and everything around the music. So, we are very happy to be doing this right now, especially because we weren't able to do this tour with Watain a year and a half ago.
How has the tour been so far?
Just amazing! I love to watch The Devil's Blood… for me it is the new meaning of music. I see them on stage: 3 guitars, covered in blood… Same with Watain! Their show is just fucking amazing: you can feel the emotions, atmosphere and smell of death.
And also the In Solitude guys: they remind me of old Merciful Fate stuff and I'm a huge fan of this kind of music.
You guys had a problem since day one of this tour, mainly because of the style of the bands. Did a venue cancelled on you?
Yeah there was a problem but it wasn't a big deal… they just changed the venue. It was just one person who was freaking out.
You must be pretty used to this type of reaction from people…
Not here [in the US]!
Do you have any type of protests because of your concert?
In Poland…yep.
Do you care about that?
Not really… they can't stop us!
The fans were waiting for you guys here since your 2010, when you had to cancel the tour due to Nergal's health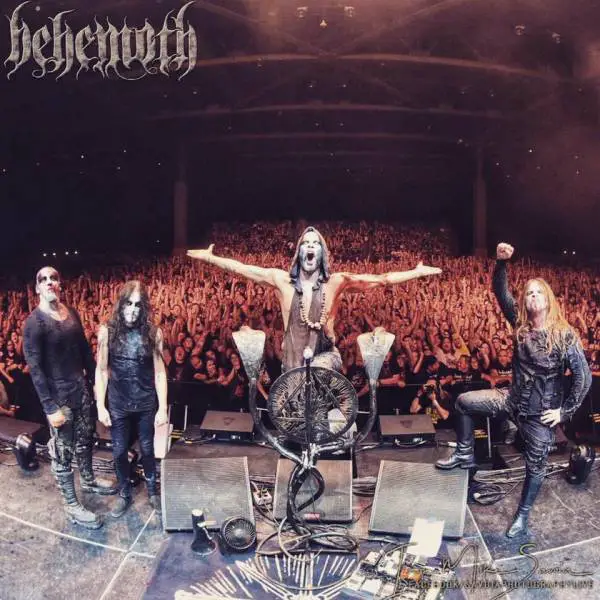 issues. How were those days for you (when Nergal was sick)?
I turned to music during that entire situation, with my other band. I wrote a new album (I play the guitar). You can hear this… kind of sadness [in the music].
But, there was not a single moment that I wasn't positive about how thing would turn out at the end. So, yeah… we are here!
During this tour: is everybody ok? Everybody feeling good?
It's perfect. Better than we expected.
Do you feel a difference in the audience when comparing before and after what happened?
I do… especially because we've changed the set list. It is not as brutal as before, it is more atmospheric. You can feel the distance between the band and the crowd. It is more spiritual now. And the crowd is just amazing…
Talking about Behemoth's agenda: what are the plans for the rest of the year?
Summer festivals (a lot of them): Hellfest, Bloodstock, Graspop… so, pretty much busy until the end of the summer.
Then in September we've got Russia on the schedule and then England. [This will go] pretty much until the end of the year. After that we will have a month break.
Your last album was released in 2009. Any work being done on a new album?
We have a few riffs …like, 3 songs started. But it's hard to say how it is going to sound like…. We need more time.
Do you know when it will be released?
Next year for sure, probably in autumn.
Talking about your personal life now: what do you do in your free time?
I live in the woods. The clo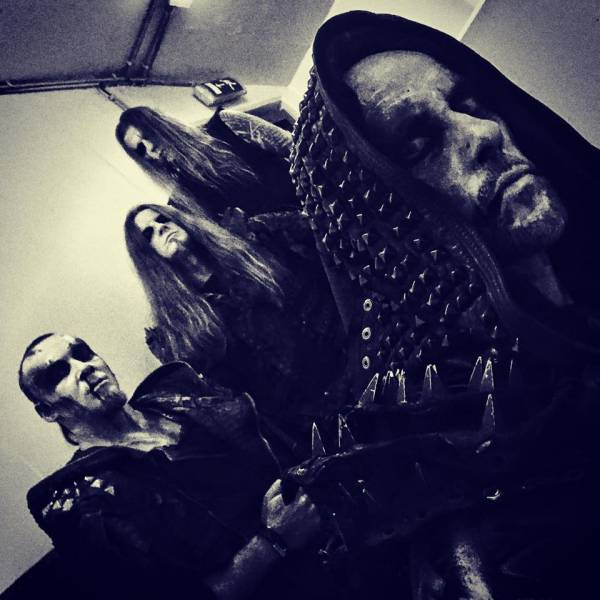 sest village is about 6 kms from there [approx. 3.7 miles]. I play guitar… humm, I do a lot of things, there's always something to do.
So you prefer to spend time alone in your free time? By the way… isn't it too cold in the woods during the winter?
Oh yeah… definitely. I'm not really into big cities or big metropolis.
There is cold but I don't care…If there is silence and nature it is the most important thing. You get a balance between touring and "real life".
Music wise: what do you listen to?
I'm an old school guy so most of the stuff is like Merciful Fate, Celtic Frost, etc. And a lot of black metal… the Polish scene is very strong right now.
I don't know if you agree with this statement but it seems that Behemoth is conquering the entire metal world right now. Since you are in the band and you have different perspectives: do you see this growth happening?
It just happens… and I am not thinking about it. It's nice; it's good to spread the disease to all the people. We've got something to say with our music and lyrics, right?
The topics you guys use for your lyrics are pretty well accepted in the metal community. But, talking about society in general: do you feel that people, in general, are willing to listen to what you guys are saying or they are not ready yet?
People are more open minded… you can see it, every decade [that passes]. You can feel it… Yes, they want to… definitely. Even in Poland… it's [getting] better and better.
Any messages to the SOM readers?
Thank you for your support. Hail Satan!
r>