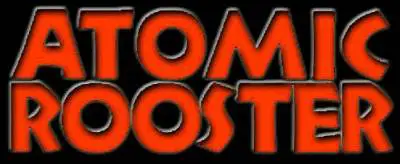 Biografie : Atomic Rooster


Source : http://www.progarchives.com/artist.asp?id=1290



THE CRAZY WORLD OF ARTHUR BROWN having disintegrated after their sole album and their worldwide hit Fire (I am the god of hellfire) Vincent Crane (responsible for the music of that album) and Carl Palmer founded ATOMIC ROOSTER with Nick Graham on bass and vocals. This line-up soon disintegrated (Palmer abandoning them to join ELP), Crane contacted guitarist John DuCann formerly of psych bands THE ATTACK and ANDROMEDA and Paul Hammond on drums to make a seminal early Heavy Metal masterpiece "Death Walks Behind You" and then they hired Pete French, the incredible voice to make their finest album "In Hearing Of...". Most people would agree that this was the better line-up of ROOSTER but the mood was always stormy between Crane and DuCann so they disbanded at the release of the third album. Vincent Crane, always prone to depressions, had to start from scratch again and hired superb vocalist Chris Farlowe (ex-COLOSSEUM) and other men to make another fine album "Made In England" and finally "Nice and Greasy". Those last album are often over-looked by progheads being categorized as funk but this is hardly the case even if the superb use of a horn section on a third of the tracks add a lot of depth to their music. Their most popular hits (they did not spit at the singles market made often reference to the devil or Satan but the general mood was not Satanist as they have been so often categorized along with BLACK SABBATH and BLACK WIDOW. Crane would re-form his band along the years when his health permitted it until his death in 89.