Revolt
Hardcore
Hundredth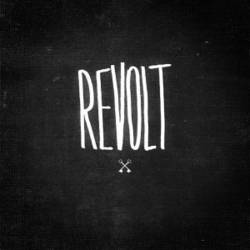 Mitglieder die dieses Album besitzen
7
Es wurde kein Artikel in Deutsch gefunden, Es werden die Artikel der englischen Sektion angezeigt

Review @ JadedNCHC

25 Februar 2014
A Solid Modern Hardcore Record
Hundredth
have been at it for a few years and they are going strong as ever now. Non-stop touring with huge acts such as Terror,
Stick To Your Guns
,
The Acacia Strain
,
Vanna
,
Every Time I Die
, etc.. These Guys aren't your normal traditional hardcore punk band. They have a lot of hardcore influence but you can easily here the more melodic and metalcore influences they have. On to the album itself!
Revolt is
Hundredth
's latest release. It is a 5 song EP and it has tons of groove and melody along with the usual punky guitar riffs and hardcore vocals. The first song on the album is called Savages and it definitely has a "savage" intro. It starts off with quick/heavy punk drumming along with some quick guitar riffs but fades more into a melody throughout the song. This album continues about the same way throughout its entirety. It has some crushing heavy hardcore parts but it has a good share of melody and rhythm to just sit back and relax too. This isn't necessarily the hardcore album I want to mosh too, it is more of an album to sit back and enjoy. If you are familiar with this band then you will notice a lot of their material is like this.
The only thing with this band is the fact their vocalist never and I mean NEVER changes tones. He sticks with a mid toned yell throughout every song. Don't get me wrong, his vocals are great and fit the band perfect but you'd think a change of tone every now and then might loosen up the crowd. The guitars in this album are pretty much all based on being aggressive and switching to melody. You'll notice every song has a couple aggressive riffs but ends up slowing down and focuses on the ambiance. The bass tone is great in this record, you can easily hear the bass but it isn't overdone by any means, it's just enough to bass to say "hey we do have a bassist" and it does have a couple parts focused on the bass line which is always fun to hear. For the most part it just follows the guitars to keep the rhythm which isn't a bad thing.
Revolt is the EP that is worth buying at a show or at your local record store but isn't necessarily worth going out of your way to get unless your a die hard fan of the band. It is a good representation of the bands sound and what they have grown to become, It is a mixture of the first two albums and what sound they feel like represents them the best. I would definitely say it is their most mature and professional record to date and I'm sure in no time they'll have a full length out with the same feeling to it. I gave it a 17/20 due to the fact it is a good release from a band I've seen a couple times live(they have amazing stage presence)and sticks out to me more than your average melodic hardcore band. The video below features some of their older material.
Anderen Alben von Hundredth