Atmospheric Black
Murw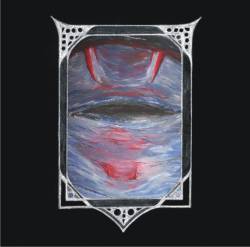 Album Name
In de Mond van het Onbekende Wacht een Oceaan
Mitglieder die dieses Album besitzen
3
Tracklist
Re-Issue in 2010 by Heidens Hart.

1.

Intro & Vuilnisbelt

05:38

2.

Shape a Suffering Stature and Exclaim it

09:08

3.

Geen Weg Meer Terug Dus Recht Door Zee

08:01

4.

Emotienood

06:34

5.

In Kind Dedication

09:22

6.

In Woe

06:56

7.

In de Mond Van Het Onbekende

04:16

Total playing time

49:55
Es wurde kein Artikel in Deutsch gefunden, Es werden die Artikel der englischen Sektion angezeigt

Review @ gletscherwolf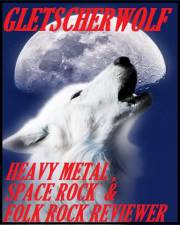 03 Mai 2011
Complex music with a great variety of style influences. Sufficiently done but not world shocking
"
In de Mond van het Onbekende Wacht een Oceaan
" is a re-release of
Murw
's , first full length effort of 2007, and for reasons to be mentioned later on, such was a real necessity. As however not many will will have heard of the outfit before, first a little about the band itself. Originating from the Hague, Netherlands, (A city blessed with a healthy music scene), in fact they have been around for a long time, having been formed back in 1997. Despite 4 demo's and a split, for the first 10 years of their existence, they remained highly obscure. I also have to confess that their maiden full length of 2007, was the first thing about the band that came under my attention.
The band at present is a five piece and despite a long history with a lack of clear success, they have been blessed by a remarkably stable line-up. They are generally considered as belonging to the Atmospheric Black Metal scene, which makes sense in more than one way, but listening to their music, one cannot escape to sense a strong influence of doom. A fine part of their lyrics are in their native Dutch language, which somehow I always find appreciable. Some have also characterized them as an example of the BM underground, but that may have more to do with their failure to attract main attention over a long span of time than with the actual intention of the band. Neither their artistic concept nor their lyrics are of great extremity, at least not in the genre of Black Metal.
But now to the album itself. Like stated before here, it was originally released in 2007. Such was done on CDR and Tape only and all was self produced and self released. Such nowadays does not immediately imply a quality disaster, but unfortunately in this case it resulted in such: The production quality is so utterly hopeless that it is just impossible to get any idea of the bands real capacities from this release. I tried to listen to it a couple of times, but then laid it by side, expecting never to listen to it again.
However the people at "Heidens Hart" record company were able to look through the layer of very poor production and what they saw there must have pleased them enough to give it another try. I kind of held my heart what the result would be this time, as another failure in the field of production would surely have doomed the band to lasting obscurity. How pleasant however the surprise! The production of this re-release might not really be top notch, but at least it was done well enough to let the band show up brightly enough to be able to form a well based opinion of what they are capable of. In fact, that isn't so bad at all. Well, don't expect something world shocking or a newly discovered gem of Black Metal, but it is all decent enough and shows a band that has a clear idea of how they want to sound and are not afraid to use elements of several genres just to achieve that.
The seven tracks on the album are mostly middle to slow tempo and overlaid by usually heavily distorted vocals of the shrieking and guttural kind. Especially this last clearly classifies the sound with black metal, but if having a deeper look at the instrumental parts, elements of various genres are detectable without much effort. "Doom" is the one influence that will come to many a tongue when listening to this, but that certainly is not the only one; Atmospheric and melodic, - and here and there even symphonic -, sound-scape is not missing . All in all it makes for a rather varied listening experience, with songs often of a spun out, complex nature. Maybe not a real tip for newcomers in the BM genre, but for the experienced ear, loving sphere and atmosphere, it is certainly advisable.
PRODUCTION, ARTWORK AND RELEASE.
The guys at Heidens Hart certainly deserve some kudos for having turned this, in its original, 2007, form, hopeless production failure into something very listenable, with fine soundmixing, an open structure and a very atmospheric overall feeling. So, in my opinion in this, by no means large label, the band has found what they needed and should stay just where they are now.
Artwork is not something where
Murw
can gain any points. Their logo is a rather amateurish line-play with kind of a tortured looking face emerging from the middle two of the letters. But, it is done with no sophistication and in the world of highly elaborate Black Metal band logo's it just gets you nowhere: A lot of bored 15 year olds with artistic talent can produce better during a single school class! The good point however is that the band seems to realize that and chose not even to use it on the front sleeve of the album.
So far however the good news for now, as the album sleeve design is even less. On a black background there is a rather naively bordered painting, which is so blurred and simplistic that it is hard to make any sense of the blueish and redish mess that remotely resembles a vortex. But OK, with a little fantasy one can make out something that looks like a mouth and something that looks like a lot of water and both "Mouth" and "
Ocean
" are words from the title of the album.
For the first time in their existence the band managed to get something released on label, and in this case that must be considered a huge step in the right direction. Heidens Hart, (which translates to "
Heathen
Heart
"), is a rather small outfit concentrating on
Pagan
music in the Netherlands. Small or not, their heart is in the right place and they are capable of doing decent jobs, so one might hope that they will keep supporting
Murw
for further releases.
T HE SONGS
The album's opener is in fact a combination of an intro and the first fully fledged song, "Vuilnisbelt" (Which translates to "Garbage Dump") The intro part is a continuous crackling of a woodfire, accompanied by a laid back guitar improvisation. Maybe not really so special, but what is done very well is how the intro organically develops into "Vuilnisbelt". This song immediately shows you all the essentials of the band's sound: Slow going, heavily atmospheric, sound structure, Generally sad and pessimistic sphere scape , lots of semi-classical, symphonic layering. Add to that very voluminous and shrieking vocals, and you get the picture.
The follow up "Shape a Suffering Stature and Exclaim It" is in my view the most interesting track of the album. It however may be that it doesn't start with great originality as the first thing coming to my mind upon hearing the first notes is: "
My Dying Bride
!". Although the drums and the general atmosphere of sadness and grief, similar to this example, continue throughout the song, you will quickly conclude that the track surely is not plain copycatting of a great example. Most markedly the vocals are more aggressive and of a shrieking kind, even when in the chorus they are sung in the bombastic way of MDB, the weaving of the sound structure is very different the more the song proceeds, with real nice, spun out guitar soloing and great, lively bass work in the latter part. Complex, not easy listening, but of a somber beauty!
"Geen Weg Terug, dus Recht Door Zee", (No Way Out, So Straight on), is rather different in the sense that it has a more accessible structure, with many elements borrowed from early Heavy Metal. The by now familiar and rather unchanging Atmospheric and melodic elements that are again prominent in this song together with the characteristic shrieking vocals as well as the general slow rhythm that makes for that already with this third song you get very used to the specificness of
Murw
's musical concept.
The fourth track "Emotienood" (Emotional
Distress
), for sure keeps on track with the general pattern that has been set in the first three, but now more experiment is sought with the introduction of themes which have their clear origin in earlier, commercial hard rock, together with the somewhat unnatural sounding transitions in the song, it makes for that it certainly is not my favorite. Unfortunately the trend is continued and much enhanced in the, mostly instrumental, follow up "In Kind Dedication" In fact this is not metal, certainly not black, at all. It is more prog-rock with a depressive undertone and lots of acoustic guitar. Only in the latter part it gets more lively but in a Hard Rockish sense with only the vocals reminding you that this is a BM band. Unfortunately it is also the longest track.
"In Woe" is also not what you call a black metal song, but at least it is treading the path of real original experiment, and in the second part of the song, which as a whole is kind of a psychedelic experience, you begin to feel more at home again as complexity and sharp guitar work return once more. For once now in the vocals there are more guttural elements than shrieking ones. The title track, which is also by far the shortest on the album kind of continues in this style and although solidly played with fine experimental elements, by now I was kind of regretting that the band didn't continue the line of the first three tracks .
CONCLUSIONS
If you are a Black Metal fundamentalist that likes steadiness in concept and a firm brain-shaking from every song, than probably
Murw
is nothing for you. If on the contrary your musical preferences are wide, you like experiment and also happen to appreciate Black Metal, their music might be to your liking. I can imagine that they will score quite high with some older music devotees who had no trouble making the jump to BM when it appeared.
Murw
just doesn't have it in them to become attractive for a wider public for a number of reason; To start with, most of what they have laid down here is too complex for it, second, they display such a variety of musical influences that only a small core of affecionados with very wide stylistic likings can really appreciate it, lastly the general trend of their music is somber as well as inaccessible.
Without saying in any way that this album is great or sensational, I am of the opinion that it was kind of pulled of well and for certain the band has proven that they are not trend followers of whatever particular style. So, I give them 14 out of 20 for this effort, or to translate it to Dutch school grading standards: Sufficient but not great.
Review @ heavymetaltribune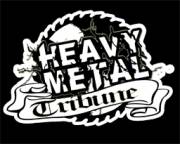 16 Juni 2011
the band has managed to fuse the various old-school influences in their music nicely
Seeming to favour demos over other types of releases,
In de Mond van het Onbekende Wacht een Oceaan
is
Murw
's 5th demo release, before being signed onto Heidens Hart Records for the remastering and reissuing of this critically acclaimed album.
While the album starts off with the cliche introductory sound of wood burning, with music playing in the background, this is, as Heidens Hart Records has promised on their promotional flyer, no easy listening as the rest of the album will go to show. With the fire still burning, a raw guitar tone starts playing in the background, marking the start of the album before the sounds of crackling wood fades out, making some listeners dismissing them as just another of those usual old school black metal bands. However, the band surprises listener with a sudden slowdown in the music in the middle of Vuilnisbelt, going into a heavily keyboard driven section. The keyboards may sound slightly out of place from the rest of the band yet this is in good effect, providing the depressing and almost haunting atmosphere in the music, leaving listeners with a heavy heart and an ominous feeling.
The short opening track is but a taste of what's to come next, with 3 songs hovering around the 9 minutes mark, which could prove a challenge for those who are happier and more comfortable with their conventional 4-5 minute songs, yet
Murw
is able to keep listeners engaged with their songwriting. It is also on tracks such as Shape A Suffering Stature And Exclaim It that test the band's abilities, with the band breaking into softer rock-ish sections, keeping the music varied and almost reminding listeners of bands such as
LIK
. Floris R. Kerkhoff's vocal style is a shriek of despondency, at times backed by low gurgled growls, adding to the overall fullness of the vocals and definitely creating a more fulfilling experience of the music. On top of playing a rhythmic role, the guitars are not forgotten as they are given lead spots to shine, with haunting guitar solos that will send a chill down one's spine. However, at times the guitar lines do get a tad repetitive, yet this could have been the point of the band's music, leaving listeners in a hypnotic state and causing the loss of a sense of time.
Geen Weg Meer Terug Dus Recht Door Zee again leaves the listener in a confused state of mind (and once again proves their songwriting capabilities), with a soothing and calming guitar riff and a jazzy drum beat at the background and vocalist Floris wrecking chaos on top of the contrasting calm beneath. The furious spoken vocals at the background further adds to the chaotic state, messing with the listener's head. The ability to combine such vast influences reminds listener of bands such as
Opeth
or
Ikuinen Kaamos
, with a rawer edge and a darker, blackened sound. The doom metal references are obvious on the songs of
Murw
, not only from the various passages in the music, but even down to the fuzzy guitar tone that the band prefers. In Kind Dedication again throws listeners a surprise, with a (mostly) instrumental track littered with acoustic passages and whispered vocals, soothing yet constantly testing the limits of the listener's sanity with the psychedelic sound effects and sudden, tortured screams of Floris towards the end of the track.
While
Murw
's music is nothing particularly experimental, the band has managed to fuse the various old-school influences in their music nicely and
In de Mond van het Onbekende Wacht een Oceaan
is a good specimen for their approach towards black metal. The ability to have different stylistic approaches for every song is interesting to say the least, and will definitely keep one entertained for the 50 minute runtime of the album.
Anderen bekannten Alben in Atmospheric Black