Heavy Rock
Hawkwind
Erscheinungsdatum
14 August 1970
Mitglieder die dieses Album besitzen
25
Tracklist
1.

Hurry on Sundown
2.

The Reason Is ?
3.

Be Yourself
4.

Paranoia (Part 1)
5.

Paranoia (Part 2)
6.

Seeing It As You Really Are
7.

Mirror of Illusion
Es wurde kein Artikel in Deutsch gefunden, Es werden die Artikel der englischen Sektion angezeigt

Review @ gletscherwolf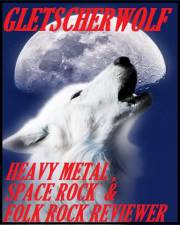 28 August 2010
Hawkwind
–
Hawkwind
(1970) Review.
This album was the very first release of the band and recording for it was started only a few months after the band's, rather disastrous, first live appearance. It must be said that for an outfit that just months before had no set songs to play, (And indeed not even a name), and was only able to deliver a highly chaotic jammed version of a then popular song by another artist, it was rather a tour the force to get the album ready in the first place.
But, so far for the good news. If you ask me if this is great music, I can only answer: "No, it is not". What is more, the album is completely a-typical for
Hawkwind
and any try at comparison with the great amount of later works they produced gets irretrievably lost. The real value of this album lies in the fact that it was indeed the first production of an outfit that later became a great name in music, being still active at present, more than forty years after this debut
The first track "
Hurry on Sundown" is a leftover of the "Famous Cure" an obscure London band in which Hawkwind founders Brock and Slattery played. But, as an electric blues song with strong psych-folk influences its not even that bad. Unfortunately the band decided that a second track in the same style "Dealing with the Devil" would not appear on this first album.
No, the real trouble starts with the second track on the album "The Question Is", which would hardly qualify as soundtrack for a B-grade horror movie. Misplaced psychedelica which makes one seriously consider suicide. Fortunately, the third song on the album is a lot better. 8 minutes long "Be yourself" sticks with the psychedelic concept, but it is much better structured and at least here you can feel that there is plenty of talent present in the band. Especially the weird, anti-conventional saxophone work of Nik Turner and the razor sharp guitar parts by Huw Lloyd Langton deserve a few good words.
Unfortunately with "Paranoia part 1" and "Paranoia part 2" the suicidal feelings again overwhelm you in force. They remind you remotely of psych-krautrock as was at time made by outfits like Amon Duul, Faust and others. But these two Hawkwind experiments clearly prove that "Kraut" should better be left to the Germans.
Had it not been for the sixth track of the album, the lengthy "Seeing it as You Really Are", the band would have run a serious risk of sinking into oblivion after just one release. This is indeed a real beauty, with varying theme's and tempo's and with the later so characteristic Hawkwind sound already faintly visible above the horizon. Freaky the song surely is, but I say that only for this track it was worth buying the album.
The album ends with "Mirror of Illusion", neither real bad nor good, but with a certain "hit-potential". I assume that the fact that so many in Britain bought the record, has a lot to do with this track. And, for sure, if it proves one thing than that is that Dave Brock indeed has the capacity of producing bewildering and interesting lyrics.
Although it still sold a surprising number of copies, the album failed to enter the British album charts, which can only be called justice. The world would have to wait another year before Hawkwind's real qualities emerged. But knowing what the band has achieved in its 41 years of existence, despite its mediocre quality, the album is now a collectors item that cannot be missing from a real hawkfan's collection, and it is indeed not missing from mine!!

Anderen Alben von Hawkwind
Anderen bekannten Alben in Heavy Rock