Downhearted
Gothic Metal
Charon (FIN)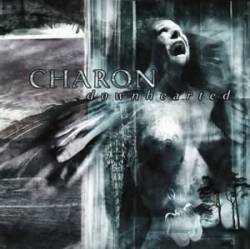 Mitglieder die dieses Album besitzen
44
Es wurde kein Artikel in Deutsch gefunden, Es werden die Artikel der englischen Sektion angezeigt

Review @ Panzerjager
Finnish Quality brand Gothic Metal
Finland is known for its
Gothic
Metal
bands, to name a few:
Sentenced
,
Entwine
,
The 69 Eyes
,
HIM
and
Charon
. The last one made in 2002 one of their greatest albums, a crown jewel to their already consistent discography.
Charon
has disbanded a few years ago, but their albums are still a reference in the genre and sought after. This band combines the Finnish feel for melodic compositions with steady guitar work and the powerful voice of Juha Pekka Leppaluoto. The singer later sang in the first
Poisonblack
album Escapexstacy and today he sings in the
Power
metal band
Northern Kings
. His voice is one of the trademarks of this bands. It is typical for
Gothic
Metal
: dark, deep and yet very powerful.
Downhearted may seem a very standard
Gothic
metal album. All required elements are present, no explicit new elements are added or left behind. Boring? Think something else. This album keeps a healthy pace with interesting faster and slower parts. The musicians of
Charon
also show their skills: the guitars are spot on good. A good balance between melody, catchy riffs and supporting lines to Juha's vocals and the keyboards. The keyboards are well chosen, though very present. This may not please everybody, especially those new to
Power
or
Gothic
Metal
. Especially during
Little Angel
and Erase Me the keyboards 'jump into the ear'.
The vocals are very strong and fit well to the music. The desire, lust, love and frustration come alive.
The thematics are like the overall sound quite standard to the genre: love, lust, desire... like I mentioned above. But this doesn't mean this annoys the listener. If the listener is open for this kind of thematics and music, it will work (bu this is the case for every genre of music).
I can say that this is a very good album. Strong and enjoyable music, perhaps a little predicable thematics and composition, yet brought in an undisguisable personal style.
Sad
this band disbanded because this means that we've lost another great
Metal
band. But keep the spirit high by listenin to their great achievements from the past.
Anderen Alben von Charon (FIN)