Black Metal
Primal (PL)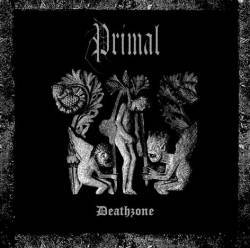 Erscheinungsdatum
11 Dezember 2011
Mitglieder die dieses Album besitzen
2
Tracklist
1.

Angel's Hatred

06:24

2.

Wrath of the God

06:27

3.

Deathzone

06:47

4.

Instrumental

00:39

5.

Book of Revelation

07:08

6.

The Prophecy

01:20

7.

Liars

05:56

8.

Son of the Morning

09:08

Total playing time

43:49
Es wurde kein Artikel in Deutsch gefunden, Es werden die Artikel der englischen Sektion angezeigt

Review @ heavymetaltribune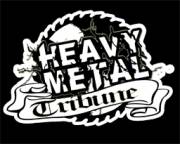 16 Februar 2012
tendency for listeners to end up drifting away
A chance encounter with this Polish, one-man black metal project,
Primal
, on the 3-way split with fellow Poles Iugulatus and Deep
Desolation
left me slightly disappointed, for Poland has been a region which has consistently released influential and classic metal albums.
Deathzone
here then, is
Primal
's debut full length album, released on the same year as that aforementioned split and seeing the moments of brilliance littered throughout their contribution on the split gave me a tinge of hope for this release.
The album opens with
Angel
's
Hatred
, and shortly after that atmospheric keyboard intro, the band goes into their blazing fast mode and the ferocity with which the music is executed with somehow reminds listeners of a less polished version of bands like
Watain
. This moment of excellence is unfortunately short-lived as the music starts sounding messy, with the drums going at breakneck speed while the guitars sound as if it were struggling to keep up, resulting in the riffs sounding almost disjointed from the rest of the instruments, leaving the listeners confused, and this goes on for the most part of the album. Moments such as the transition between slower and faster sections like those on Wrath of the
God
also appear suddenly with no warning at all, and often end up sounding awkward, displaying some of the weaknesses in the band's songwriting style and song structures. While compliments definitely have to be given for band mastermind
Primal
One for handling all the instruments of the album, the execution of the drums at times is inconsistent, and the album would have benefitted if these were handled by a dedicated drummer instead.
However, there are certain moments on the album where the band manages to salvage the situation. One aspect that surprised me and kept me engaged throughout is the heavy atmosphere that the band has managed to conjure and maintain throughout the album, whether it is through the usage of the keys or through the heavy and dense tone of the guitars. There are also some sections where the lead guitar provides a haunting melody to the music, reinforcing the atmosphere and moodiness of the album. The bleak sounding riffs on songs like Wrath of the
God
also reminds listeners of bands like
Satanic Warmaster
. The title track
Deathzone
also makes clever use of keyboards to create a melancholic mood in the music, and this is certainly one of the few enjoyable moments of the album
That said though, despite the small moments of ingenuity littered here and there, overall
Deathzone
has been a rather disappointing album. The long running times of most of the tracks definitely doesn't help, for most of the tracks drag on unnecessarily long, with the tendency for listeners to end up drifting away instead of listening to the album and waiting for surprises to spring up.
Review @ GandhiEgo
An original take on classical True Black Metal
Primal
's debut,
Deathzone
, is a puzzling mix of various flavors of Black
Metal
. Hailing from Poland and under the sole supervision of mastermind
Primal
One, the band plays Black
Metal
ranging from
True
Black
Metal
a la
Watain
("Wrath of the
God
"), incursions of Dark
Metal
a la
Benighted
in
Sodom
("Book of
Revelation
") and other more experimental avenues.
Production value is rather good given it's a one-man band project. Vocals, guitars and keys (which bring nice atmospheres notably on the eponymous track) are on par with more modern bands and you shouldn't expect something ultra-raw a la
Beherit
but something a bit more polished. Drums are programmed and though
Primal
One did a good job on opening track "Wrath of the
God
" making me almost doubt it was programmed, there are still a few fuckups here and there and most notably on "Book of
Revelation
" or was it intended to sound original? Maybe so, because "original" might well be the leitmotiv of
Deathzone
most notably thanks to the guitars.
Liner notes tell us that everything was under
Primal
One's control, inclusive of the minimal b&w artwork, except for guitar solos which were recorded by Markiz. And this is where it gets original. Where
Primal
's music ranges from
True
Black
Metal
to more personal bleak vistas played with more or less talent and reminiscent of other bands like
Bethlehem
, the addition of a separate lead guitar player gives a peculiar vibe to
Deathzone
. It does seem that Markiz is more the kind of Heavy
Metal
lead guitarist, or maybe is it Thrash
Metal
, with an emphasis on velocity and melody not far from
Testament
's Skolnick's play.
On the first listens, this singular lead guitar play combined with a more common brand of Black
Metal
sounds most often very odd and out of place. It's almost as if Markiz wrote his leads not knowing which music they'd be used with. You may even think the combination of those elements as amateurish but somehow with a few more plays this strange association begins to work its way through your mind. It does make those songs original and with a good use of atmospheric keys, the results are far better than what it may look like here on paper.
I'm not sure where
Primal
is heading at the moment and how
Primal
One wants to develop his sound in the near future but his first offering, while not being a masterpiece, shows promises for something interesting and worth following. I can't tell if
Primal
will turn into the next
Negative
Plane or remain entangled with its demons but there's some untapped potential here.
Anderen Alben von Primal (PL)
Anderen bekannten Alben in Black Metal