Thrash Heavy
Metal Church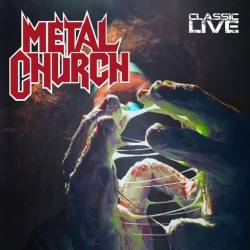 Erscheinungsdatum
28 April 2017
Mitglieder die dieses Album besitzen
11
Tracklist
1.

Beyond the Black
2.

Date with Poverty
3.

Gods of a Second Chance
4.

In Mourning
5.

Watch the Children Pray
6.

Start the Fire
7.

No Friend of Mine
8.

Badlands
9.

The Human Factor
Bonustrack
10.

Fake Healer
Es wurde kein Artikel in Deutsch gefunden, Es werden die Artikel der englischen Sektion angezeigt

Review @ hack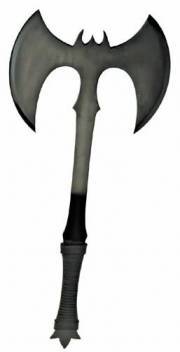 31 Juli 2017
... probably not the ideal selection of their very best classic songs.
Metal Church
started out during the early eighties in Aberdeen Washington. Which was the also home of grunge artists; Buzz Osborne (
The Melvins
), Kurt Cobain and Krist Novoselic of
Nirvana
. They released their self titled album in eighty four. Things went well for a while, they were signed to prominent labels and they had a couple of videos on MTV. But in the nineties, grunge and alternative rock took over the music market in the states. Subsequently
Metal Church
broke up in ninety five, due to poor album sales. But they came back in ninety eight and released four albums until two thousand eight. During the great recession, in two thousand nine they split up again, because of poor gig turn outs and sluggish sales. Last year, they released an album of new material and went on an international tour. They played concerts along the west coast, in California, Oregon and Washington. Then they performed in festivals through Europe, with big gigs in Wacken, Eindhoven and
London
. So these live tracks had been selected from those performances. These classic renditions range back from eighty four to ninety three. The fifteen page booklet doesn't offer much tangible information, but they are illustrated on each page, with concert photos.
When you press the play button, there is the fervor of a large crowd of fans cheering and chanting "
Metal Church
!". The first song,
Beyond
the Black, commences with slow and mysterious music. A deep vocal narrative describes the state of the earth, after a nuclear war. "In the late nineteen hundreds, there is no human race." "We split the planet with atomic birth, man has died." A Catchy guitar melody soon moves in, with a powerful bass rhythm. The high pitched vocals screech out the lines, with a dramatic delivery. "Negotiations are over, troops are marching to their doom." "All I see is a nightmare, the smoke is blotting out the moon." Halfway in, the tempo increases with a headbanging intensity. Vocalist Mike Howe started out in eighty six with the speed/heavy band
Heretic
(USA). He has been with
Metal Church
from eighty eight through ninety four and rejoined the group in twenty fifteen. At times he shouts and sings, at other times he snarls and growls his lines with an air of youthful rebellion. He's got a strong set of lungs and can carry his notes with plenty of skill. His delivery and character often resembles Dee Snyder of
Twisted Sister
.
Lead guitarist Kurdt Vanderhoof is the group's founder and only original member who still remains. He is the bald headed character who appears in the band's photos. Rhythm guitarist Rick Van Zandt had emergency eye surgery and was replaced by Paul Kleff from Fire Wolfe, for the live gigs. During some songs, the guitarists thrash with a melodic flair, but they don't exhibit much thrash styled shredding. In other songs, some of the leads cut and slash with a heavy metal style. Occasionally the guitarists display gentle high note picking, almost resembling acoustic presentations. The fourth track,
In Mourning
, runs with descending guitar riffs that form a stylish heavy metal melody. The bass lines boom in heavy harmony, as the drum beats briskly shuffle along. The lyrics are boldly sung out with a commanding intensity. "Maybe if you'd listen, then you'd know what I just said." "If you think the words I'm singing are why your kids are dead." The bass lines subsequently ascend upward with chugging notes. About midway inside, the instrumentation is played harder, with high note outbursts from the lead guitarist. "People in glass houses should not be throwing stones." "A sticker on a record won't give your kids a home."
The sixth number,
Start the Fire
, thrashes with a captivating melody sporting a subtle coarseness. The lead guitarist plays intricate high note arrangements, which are subdued by the movements of the rhythm guitarist and the bassist. In Turn, the vocalist emphatically sings out his lines, with an abrasive throat quality. "Break down the walls of forever." "Pull down hard on the lever." That music is soon alternated with a variation of the same thrash riffs, along with stuttering and fluttering drum beat designs. "
Start the Fire
, bring down the hammer." "
Start the Fire
, burning on forever." At less than four minutes in length, this is a short but sweet thrash classic. Bassist Steve Unger started out in two thousand three with the progressive/power band
Chris Caffery
. He has been with
Metal Church
since two thousand four. In the mellow presentations, he softly plucks the low range notes. During the heavy metal sections, the bassist comes through with powerful chords. Within the thrash textures, he chugs out the rhythms with an energetic force.
Drummer Jeff Plate was with
Metal Church
from two thousand six to earlier this year, but his performances appear on this live album. He is still active with
Savatage
and the
Trans-Siberian Orchestra
. The drummer is very active and usually plays hard with melodic beat tone patterns. He often plays with the flow of the bass lines and crashes the cymbals routinely. There are some occasional snare drum flare ups, but he maintains a disciplined role within these compositions. In the ninth song,
The Human Factor
, the guitarists belt out some brutal thrash licks with a rugged texture. Then the riffs are slashed at a swifter tempo, with chugging bass notes and are punctuated with snare drum blast beats. At first the lyrics are snarled out like Dave Mustaine. But the vocalist soon resumes his usual personality. "I just can't believe my ears, some music out these days." "
The Human Factor
has diminished in oh so many ways." About midway in, the guitar riffs are played harshly with choppy textures. Soon the vocals are howled out with an ominous atmosphere. "One, make some money!" "
Two
, overexpose!" "Sincerity is felt much more, when
The Human Factor
shows." Then there is a huge round of applause at the end of this presentation.
There are nine live songs and the tenth track is a studio remake. The overall sound quality is good and not great. As is usual with most live albums. There were no separate drum or guitar solos on this release. But it is just a selection of classic songs that were extracted from their twenty sixteen tour. There were multitudes of people at these gigs, with a lot of enthusiastic applause. The fans often chant "
Metal Church
", pronouncing the vowels unlike Americans, so it's likely that most of these tracks were recorded overseas. Some of these songs are slower and aren't headbanging anthems. There are more than a few heavy metal styled tracks on this release. This probably is not the ideal selection of their very best classic songs and isn't an essential album for your collection. But it would be a nice addition to an mp3 player that's devoted to classic thrash. In retrospect, the influences of
Twisted Sister
and Iron Maiden become more apparent.
Anderen Alben von Metal Church
Anderen bekannten Alben in Thrash Heavy