Power Metal
Pharaoh (USA-1)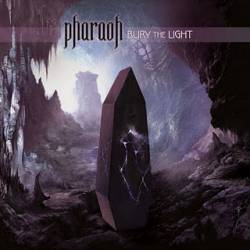 Band Name
Pharaoh (USA-1)
Album Name
Bury the Light
Erscheinungsdatum
24 Februar 2012
Mitglieder die dieses Album besitzen
7
Tracklist
1.

Leave Me Here to Dream
2.

The Wolves
3.

Castles in the Sky
4.

The Year of the Blizzard
5.

The Spider's Thread
6.

Cry
7.

Graveyard of Empires
8.

Burn with Me
9.

In Your Hands
Es wurde kein Artikel in Deutsch gefunden, Es werden die Artikel der englischen Sektion angezeigt

Review @ heavymetaltribune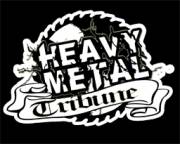 01 Februar 2012
satisfying for someone looking for something slightly more technical and progressive
USA's
Pharaoh
this year releases their fourth full length album,
Bury the Light
. Having already released 3 overall pretty well-received full length albums and almost 15 years of playing experience, this band is certainly not one that is new to the metal genre, containing members that have been involved in bands like Nachtmysticum and famed Death frontman Chuck Schuldiner's
Control Denied
, leaving me with high expectations despite this being my first encounter with
Pharaoh
.
Unlike their 2010 EP
Ten Years
,
Bury the Light
opens strongly, with catchy and high-energy riffs on Leave me Here to Dream, and the band also does not hesitate to show off the members' talents on their instruments, with bassist Chris Kerns immediately given a short lead spot. The vocals of Tim Aymar is immediately recognisable, strong and raspy, and it sounds almost as if he hasn't aged and his voice has not deteriorated even by a bit since his works with
Control Denied
, and this remains as one of the personal highlights of the album as evident on tracks like Castles in the Sky where he pushes his vocal limits, despite its relatively low mix in the album compared to the other instruments. Softer moments on the album such as the acoustic section on The Year of the
Blizzard
also lets Aymar's vocals shine. The music on the album is mostly a melodic style of heavy/power metal, and suffice to say, Tim Aymar's vocals certainly fits the bill on an album like this, backed by a competent instrumental section.
Unfortunately, despite containing numerous outstanding musicians, the band falters on the songwriting aspect, and while many tracks contain a number of different styles and could have been a good idea if executed nicely enough, they tend to get slightly overused at times and easily bore the listener by introducing too many different elements on a single track, making this album to be slightly difficult to digest on the first few listens despite its melodic qualities. Even softer tracks like The Year of the
Blizzard
can get pretty hard to listen to. At times, the transition between different styles also end up sounding awkward, such as the transition between heavy and more melodic moments on tracks like Leave me Here to Dream and The Wolves, making it sound as if the band were unsure about which direction they want to take. There are also moments when the different instruments sound slightly incoherent and out of pace with each other, and this definitely affects the flow and enjoyment of the album.
Bury the Light
is perhaps one of the more unconventional power metal albums that I have listened to of late, and while the inclusion of numerous styles could border the band on progressive metal territory, this album is certainly not for the casual power metal fan looking for a catchy power metal album, and could instead be more satisfying for someone looking for something slightly more technical and progressive than your everyday power metal.
Anderen Alben von Pharaoh (USA-1)
Anderen bekannten Alben in Power Metal