Metalcore
Decipher The Fallen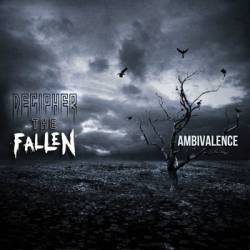 Band Name
Decipher The Fallen
Erscheinungsdatum
27 Juli 2013
Mitglieder die dieses Album besitzen
1
Tracklist
1.

The Unspoken Strategic Truth

03:44

2.

Empty Lies from Broken Promises

03:03

3.

The Next Chapter Starts Now

03:53

4.

We're Aware We're Children

03:12

5.

As Truth Be Told, We're Liars

03:16

6.

Ghonasyphiherpalaidia

03:06

Total playing time

20:14
Es wurde kein Artikel in Deutsch gefunden, Es werden die Artikel der englischen Sektion angezeigt

Review @ Metalhead108
A Good EP from a Promising Band
The very first release of metalcore band from Vacaville, California was a huge stepping stone for them and will propel them forward in the metalcore world! As you can tell from my past reviews on debuts, the debut is a time of reckoning in which a bands work is finally published and put in front of the whole community, country, and world to hear. Nevertheless, Decipher the Fallen did a pretty good job for their first release entitled
Ambivalence
.
The guitar work is above average from other metalcore debut albums! The intro clean guitar sounds in the first track are very well done and the quick licks in the same track are also very well done. Throughout the EP, the guitar players really shine and bring a lot of musicality to the table. Speaking of musicality, i did take some points off due to some generic and bland breakdowns. Not saying all the breakdowns are bad, there are actually plenty of other breakdowns that are pleasing to the ear and groovy as hell. The bassist, as he should, does his job very well. He provides that good foundation that will rattle your organs if heard at a show. Well done guitars!
Though the guitars are good, the drums are the shining aspect of this EP. Some of the components in his playing are very interesting and original! A good song that shows off his originality is the second track Empty Lies from Broken
Promises
. Throughout the whole EP the drummer continues to show off his writing style. He is also pretty fantastic at the kick drums which is a staple for the metalcore genre. He really knows how to separate his hands from his feet to make a complex beat and a groovy mix of quickness and dexterity. In conclusion, best aspect of the whole album is the drums.
Now on to vocals. The aggressive vocalist is decent. The listener can definitely tell that his lows have broken in more than his highs. His lows have that nice guttural and bone breaking aspect that is nice for metalcore. However, his mid range and highs need a little work. The listener can tell that there are breaks in his voice and the only thing that can really take those away is more practice. The clean vocals aren't the best in the world. In fact that is probably the worst aspect in this EP. His voice is very girly and whiny and it is unpleasant to the ear. It has those breaks in the voice when he goes to a high range that distract the listener from the good parts of the EP.
Overal, very good attempt at a debut! I can tell if this band keeps up the good work, they will find themselves opening for bigger acts and will start releasing full length albums in no time! The only advice i give the band is for the guitar players to work on the leads and breakdowns, try to make them more interesting for the listener and for the vocalist to practice more to get those breaks out of their voice. In conclusion, i give this album an above average 14/20
Anderen Alben von Decipher The Fallen
Anderen bekannten Alben in Metalcore