"I know from personal experience that you try and try to do the best input and kind of finalize this and that instrument (for example the orchestration, which parts would work the best way) and I have to say that mentally, it can be so frustrating… if you don't have the good feeling, the intuition or the good inspiring moment, that can take time. And that's what actually happened, that's why the album making took so long."
That was Jukka Koskinen, Wintersun's bass guitar player, on their new album "Time I" making process. Take a look at this conversation that SOM had with him on November 29th, when the band played in West Hollywood, during their first North American tour.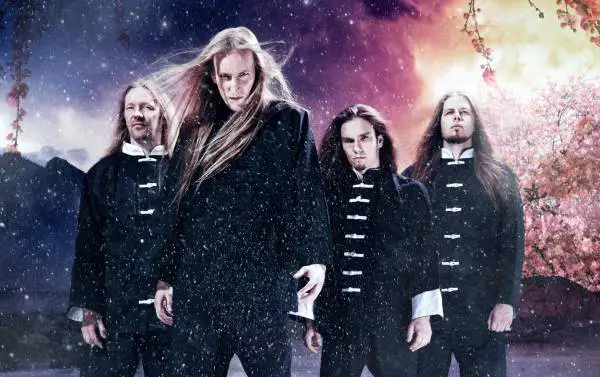 First of all, I would like to ask you: how are you feeling right now, here in North America, with all these sold out concerts?
First of all, we definitely didn't know what to expect since this is the first time coming to the States. We definitely didn't know what to expect and how the reactions would be. Of course we knew that the new album was already released over here and there was some "internet hype". But, that of course, doesn't tell you what happens in "practice".
But then again, we were totally surprised when the new album went on Billboard and it was 109th (or something like that). So, [we said]: "Ok, maybe there is something happening". Some promoters and our management said that it is very good, actually, because we haven't toured here [before the Billboard ranking]. So, maybe something is going to happen. But I have to say: today and yesterday, it just blew us away completely. It has been so awesome… totally awesome.
Yesterday in Tempe, Arizona (it was a weekday concert), we thought there wasn't going to be many people there. But, there was a lot of people and a huge stage diving. And today, it was just amazing. I have to say, probably one of the best shows ever, at least personally. So, when it comes to the tour, I'm sure there will be great shows ahead.
Wintersun has released "Time I" recently. This album was very accepted by the fans. Can you say a few words about it?
Basically, for the people that may have heard our old album, "Time I" has a lot of orchestra, a more "gigantic" sound compared to our first album and in general I should say that it's like… an epic musical experience. It is very big and heavy metal driven, of course, but it also has a very big movie soundtrack kind of dynamic in it.
It is not a typical metal album, at least in our opinion. There's so much more to it. That's how I can describe it but of course everybody has to listen to it themselves and have their personal adventures, or not. When it comes to that "or not", it is because I'm still waiting for some bad reviews or bad feedback because honestly I still haven't heard anything… nothing!
I have to say that yesterday, I said this in another interview and several other interviews and I heard that Poland's Metal Hammer gave the album one out of five. So, I would like to see that article and see what he says (laughs). But I have to say, in general, the feedback has been just amazing and so many people said it is kind of a unique album out there.
You took a long time to release this album. You had many complications and delays. What was the most frustrating part for you, personally?
Personally, it was frustrating to see Jari [Mäenpää] trying to finalize something (because he is the mastermind behind Wintersun). Because I've been composing for several years in all kinds of bands, I know from personal experience that you try and try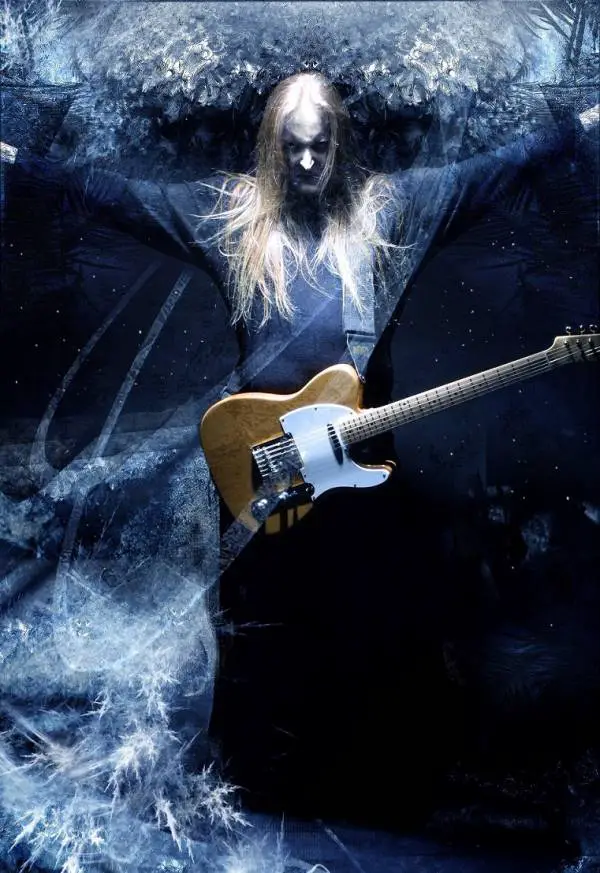 to do the best input and kind of finalize this and that instrument (for example the orchestration, which parts would work the best way) and I have to say that mentally, it can be so frustrating… if you don't have the good feeling, the intuition or the good inspiring moment, that can take time.
And that's what actually happened, that's why the album making took so long. And of course, there were many technical issues as well. Jari had to start from scratch, learn everything himself. When it comes to massive movie soundtracks, the composers have computers for that. He didn't. That's why it was very hard to try to get most of the power out of the god damn computer.
It was a very tough road, to complete this album. But now we are here, I'm here, happily smiling. Things are going fine.
What about the fans: in your perspective, was the wait frustrating for them too? Were they frustrated?
Yes, they were. Because in a few occasions, a few years back, we said that the new album would be released in "this" time". It didn't come out. Then, we would put a new date on it and it didn't come out. And then they were waiting for the next 4 years and now it's out.
So, I understand that the people were super frustrated. Like us, we were pissed off when things were not going as planned and I'm sure the fans reacted the same way. But in the other hand they understood what was going on and we also started to understand: "hey, we just need more time with this, we have to go a lot slower but of course, not making any empty promises".
The last tour we had was in 2006 and now that we are here [in North America] for this first time and seeing the reaction [from the public], I have to say that the fans understand us and we understand them.
Since we split the Time album in two parts, Time I and Time II, we understand that people were fucking pissed off: "Now that the guys are releasing the god damn album they are splitting it in half. What the hell". But, actually I think it was a good decision because there are two parts of approximately 43 minutes and Time II will come out in approximately a year. So, people can focus more on the first part and [then] on the second part. I think it is a really nice thing that people can concentrate on the songs individually. There are so many long songs that it could get like… too overwhelming.
Talking about all the expectations about this album: did you feel more and more pressured to release the album, as the time passed (since expectations were rising)?
Nope. Of course people experience things differently (in a personal level) but, I have to say there was no pressure whatsoever, when it comes to us. We do our best, we do what we want and that's the output. I think that if someone is not going to like it, we will like it… that's the main point. So, there is not pressure like, for example, trying to please someone, sort to speak.
CCCC">Time was split in two parts: was that based on the length of the songs or difference in themes between them?
The whole album, when it comes to Time I and Time II, it is a concept album. They are the same [concept]. The original plan was to release it as one album but the length…. Wintersun's music has so many different layers; there are so many things over there that we wanted to give people a chance to really focus on the songs, not just play through, sort of say. When you listen to the songs, there are more stuff "opening up" and all kinds of hidden things and basically that was the idea.
I think, in the other hand it is a nice continuation. Time II songs are recorded already, they only need the mixing and the mastering so, basically I think it is a nice idea [to split them] because the album would be so long. We wouldn't be able to play the album live. We would love to play the new songs live. So, now we are actually able to play these songs that are in Time I, concentrate on them and next year play the Time II songs. I think that's great.
Will you be releasing any videos for Time I?
We had plans for that but, in the end, our schedule went very tight so we made a decision that we are not going to make it because we want to do it properly, and all the concepts and ideas and the efforts that we were supposed to put in that just didn't fit in the schedule. We decided that it is more important to play live than to focus on a video and we really want to do a proper video that the Time songs deserve. The video will come but it will probably be for Time II.
Wintersun is doing full tours again. You didn't do a long tour for some time. Did you miss doing it?
Humm…. It has its good and bad sides. The bad side is that you are long time away from home but the good side is that we love playing and that is all what this is all about. We've been doing a few shows here and there. We only did a few European tours in 2005 and 2006. After that it has been only single shows here and there. So, yes! We did miss the proper touring.
In mid- October [2012] we had this 2.5 week European tour…it was a very nice tour. I could see from all of the guys, from all of my band mates, that everybody was enjoying playing onstage, from the bottom of their hearts. Like today: just having a blast! So, hopefully we are going to have a lot of touring in the future.
So, as you mentioned, you guys will be working on the mixing and mastering of Time II, will you still have time to tour next year?
We are going to start touring during summer festivals… basically all of them in Europe. There might be, actually, one US festival coming, but nothing is confirmed yet. After that, there are not many plans for autumn but there will be…. touring a lot. We will see.
Any messages to the SOM readers?
Enjoy life and try out Wintersun.
>