Dark Ambient
Xerxes The Dark
Band Name
Xerxes The Dark
Tracklist
1.

Omnijective Phenomenons
2.

Machine Failure
3.

Atomic State
4.

Black Radiation
5.

(sur)Realization
在中文中没有找到相关文章, 英语部分的文章已被显示

评阅 @ darkaryanmoon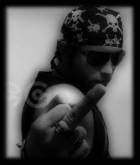 20 七月 2017
Xerxes The Dark gives us a well-constructed dark ambient album, Xenophillis, which carries us throug
Xerxes The Dark
gives us a well-constructed dark ambient album,
Xenophillis
, which carries us through the events of a malfunction and the following destruction of a nuclear facility.
Xerxes The Dark
, hailing as the first dark ambient artist from Iran, and a friend of Alphaxone, has been on the dark ambient scene making solid music for years now. However, this album seems like a real step forward for
Xerxes The Dark
, as it has great production and quite an interesting story to follow throughout
Xenophillis
. It also hits that happy medium I like to find in dark ambient albums, when there is a lot going on, but it never seems to become irritatingly overwhelming and frantic.
"Omnijective Phenomenons" begins the album as almost a warning. The rythmic droning and distortion seems almost otherworldy, yet it isn't, it is the first warning of our technology backfiring on us. "Machine Failure" takes us further into this industrial complex. We experience the malfunction of a nuclear facility happening all around us. The synth-lines and rumbling drones seem to tell us that this is only the beginning and the problem will soon become much worse. "Atomic State" shifts gears from the first two tracks. Things have gone wrong the effects are becoming apparent.
Hollow
pulsing drones and choral synths combine elements of horror, sci-fi, and futuristic machinery giving a lull in the madness, a few moments to recollect our thoughts without forgetting the dire state of things. "Black Radiation" takes us further into the aftermath of the nuclear meltdown as shrill frequencies interact with a doom-laden drone. "(sur)Realization" is quite subtle. We stand off in the distance and watch as the radiation envelopes the area, we watch in disbelief, humbled by our blindness and arrogance as humanity.
Xerxes The Dark
delivers a fantastic story through his latest dark ambient outing on Kalpamantra.
Xenophillis
which I take to mean "those who love foreign people or cultures", is quite an interesting title for this album. While I think the story is straightforward, the symbolism of it may not be so easy to understand. Are we looking to the skies for the help of extraterrestrials, or are we looking to our neighboring countries for help in our time of need. How will they respond to us and our dilemma, these seem to be the questions asked by
Xerxes The Dark
through
Xenophillis
but as always please make your own interpretations! This album is perfect for anyone who loves futuristic or sci-fi style dark ambient. It is also quite a well crafted album that can easily be enjoyed by almost any dark ambient fan.
Other productions from Xerxes The Dark
Other famous albums in Dark Ambient