Death Technique
Embryonic Devourment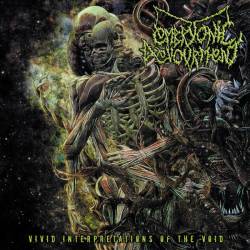 Nom du groupe
Embryonic Devourment
Nom de l'album
Vivid Interpretations of the Void
Date de parution
24 Août 2010
Membres possèdant cet album
13
Tracklist
1.

Militarized Reptoids

03:13

2.

Gravitational Oblivion

03:09

3.

Vivid Interpretations of the Void

03:22

4.

We Are Chitauri

03:18

5.

Eye of the Horomatangi

03:09

6.

Cleansing the Infinite

05:07

7.

Darken thy Fluids

02:25

8.

Perception of the Multidimensional

04:15

Total playing time

27:58
Aucun article trouvé en Français, les articles de la section anglaise sont affichés.

Chronique @ Crinn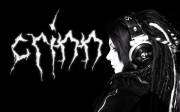 19 Décembre 2011
Listening to this album will be an experience you'll never forget, whether you liked it or not
[Originally posted December 3, 2011]
I have been very familiar with
Embryonic Devourment
for years. I've seen them live at least four times in several different locations. I have yet to see them as the headliner of the show and will definitely go when that happens.
Embryonic Devourment
is part of the San Francisco/bay area death metal scene. San Francisco seems to be the metal capitol of the United States due to the amount of bands that are being given birth to there. Of course there are all the thrash metal legends from there like
Slayer
,
Testament
,
Exodus
,
Metallica
(although they're more inland), and
Death Angel
. It is also home to more death metal bands than any other city in the country. Just a few of the bands that come from that area are
Decrepit Birth
(who is actually friends with and supports
Embryonic Devourment
),
All Shall Perish
,
Gortuary
,
Flesh
Consumed,
Retch
,
Severed Savior
,
The Faceless
,
Vile
,
Disgorge
, and one of the monsters of brutal music,
Cephalotripsy
.
Embryonic Devourment
's guitar work tends to be more abstract that the average technical death band. For some people, it might take some getting used to before it's fully appreciable. Some bands that I can kind of relate them to would be
The Crinn
, and pre-2006
Psycroptic
. They're also unique because all of the instruments are playing all over the place in an abstract manner. And please understand me when I say that THIS IS VERY HARD TO PULL OFF! It requires a buttload of commitment from all the band members, a very rigorous practice schedule, and extremely precise songwriting (in order for all of the parts to match up and sound good, but still be abstract and technical). Some other bands that have pulled this off excessively would be
Obscura
,
The Crinn
,
Decrepit Birth
,
The Faceless
, and many others.
They don't work with the more popular bands as often as you would think. What I mean by "working" with them is touring with bigger bands as opening acts. They tend to keep the majority of their shows in California, but I am aware that they have toured the states and have played one or two shows out of the country (by that I mean Canada). But they would be a lot bigger if they played some more shows outside of California.
Like the majority of technical death bands out there, these guys have chosen the science-fiction theme. I think that the whole sci-fi thing is barely starting to get to the point of being over-used.
Ever
since the turn of the century, the amount of death metal bands using this theme has literally skyrocketed, and yes, I do know that this theme has actually been used since the late 80s by bands like
Atheist
(whom I think was the first death metal band to do that).
Being a bass player myself, I can always hear what the bassist is playing better than everyone else. And I will tell you that this bass player is crazy. He plays a five-stringer and I believe I saw him playing a six-string bass the last time I saw them in concert. If you want to know what I'm talking about, he plays little solos in just about every song, and plays the intro to Eye of the Horomatangi.
Listening to this album will be an experience you will not forget, whether you like it or not, it's just the way it works. This is a band that deserves the amount of support that
The Faceless
gets. This album gets 18/20.
**The video below is from their first album, which sounds quite a bit different from this record.
Autres productions de Embryonic Devourment
Autres albums populaires en Death Technique