Heavy Metal
Loudness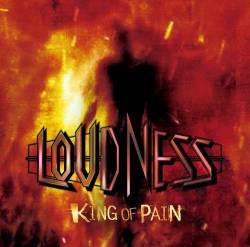 Nom de l'album
King of Pain
Date de parution
19 Mai 2010
Membres possèdant cet album
12
Tracklist
1.

Requiem

02:59

2.

The King of Pain

05:30

3.

Power of Death

04:21

4.

Death Machine

05:42

5.

Doodlebug

05:07

6.

Rule the World

03:11

7.

Straight Out of Your Soul

03:51

8.

Where Am I Going ?

03:50

9.

Emma

05:25

10.

Naraka

03:34

11.

Doctor from Hell

04:32

12.

Hell Fire

04:19

13.

#666

03:30

14.

Never Comes

05:02

Total playing time

1:00:53
Aucun article trouvé en Français, les articles de la section anglaise sont affichés.

Chronique @ heavymetaltribune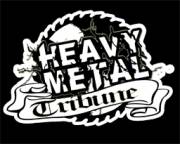 06 Mars 2011
high speed and high intensity heavy metal
Japan has a knack for producing quality bands, taking every sub-genre of metal to their extremes, yet not sound overly cheesy. Joining the ranks of bands such as
Sabbat
and
Abigail
,
Loudness
brings to rabid fans of Japanese metal
King of Pain
, their 24th full length album studio album, and their second release after original drummer (and founding member) Higuchi's demise.
Now, I have to declare that I am not exactly a fan of
Loudness
, with the only record that I listen constantly to being the 1985 classic,
Thunder in the East
. As such, pardon me if the only comparisons I can draw from older
Loudness
material come from that album.
King of Pain
opens with
Requiem
, a short, anthem-like instrumental intro track, before the title track of the album begins. The
King of Pain
opens with a short drum intro, reminiscent of
Judas Priest
's Painkiller. From here on, it is obvious how current drummer, Suzuki's style differs from Higuchi. Unlike his predecessor, Suzuki expresses his high energy style through the inclusion of lots of double bass drumming, whereas Higuchi preferred the punishing pounding on his skins. While the modern (and "updated") style of Suzuki might make the album sound alien to longtime fans of
Loudness
, on the third track onwards,
Power
of Death, there is no mistaking that this is indeed
Loudness
in all their glory. The riffs unleashed by guitarist Akira, and the notes littered with slight pinch harmonics, are reminiscent of songs on
Thunder in the East
, and the slightly gruff yet powerful voice of Niihara is unmistakable.
The references to other old school metal bands are obvious, and proudly displayed throughout the entire album. At times, the instrumental breaks into a full thrash metal frenzy, such as on
Hell
Fire, where the riffs and the intense speed and energy bring immediately to mind
Slayer
's
Angel
of Death. Slower songs such as Neraka sound as if they fit perfectly fine to
Black Sabbath
's discography.
Tracks like #
666
sound like
Loudness
's answer to Iron Maiden's The Number of the
Beast
, with the anthemic chorus (
Six
Sixty-
Six
, The mark of satan!) and the similar themes, and displays how the Japanese are able to sing about overused themes yet not make it sound cheesy as fuck.
The legato-laden solos lashed out by guitarist Akira are reminiscent of other virtuosos such as
Paul Gilbert
, but this perhaps isn't surprising considering his stature in the Japanese metal scene, and his style is the perfect example of how these Japanese are able to put in emotions in every note that they pull out. Add to that the slick and heavy bass lines of Yamashita, the booming undertone lying beneath everything else, providing the background of the music. There is even a bass solo included at the intro of the tracks Emma and Naraka.
The only down point for the album is the ballad, the emotional Where Am I Going?. Here Niihara displays the lower range of his vocals, and he actually sounds almost like (forgive me for the comparison)
Avenged Sevenfold
's M. Shadows and sounds almost like an obligatory track in the album. But it is also on this track a new style of vocals is introduced, a psuedo-scream/shriek which was out of character of Niihara's usual style and sounded out of place from the album.
It seems that
Loudness
, with their newer albums have decided to shift their focus into high speed and high intensity heavy metal, with this album containing perhaps some of the fastest materials ever released by them. However, it is also good to hear that they have not completely ditched their original style of traditional heavy metal, giving old and new fans of the band something to crave for.
Autres productions de Loudness
Autres albums populaires en Heavy Metal