Hard Rock
Meat Loaf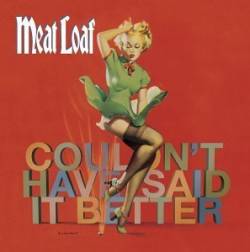 Nom de l'album
Couldn't Have Said It Better
Membres possèdant cet album
19
Tracklist
CHAPTER ONE

1.

Couldn't Have Said It Better

07:03

2.

Did I Say That ?

06:06

3.

Why Isn't That Enough ?

04:06

4.

Love You Out Loud

04:10

5.

Man of Steel / Intermezzo

06:16

CHAPTER TWO

6.

Testify

04:56

7.

Tear Me Down

03:37

8.

You're Right, I Was Wrong

03:44

9.

Because of You

03:54

10.

Do It !

02:36

11.

Forever Young

10:50

Bonustrack (Hidden Track)

12.

Mercury Blues
Bonustrack (UK Edition)

13.

Bat Out of Hell (Live)
BONUS LIVE CD (Australian Release)

1.

Life Is a Lemon and I Want My Money Back

2.

Tear Me Down

3.

Love You Out Loud

4.

I'd Do Anything for Love (But I Won't Do That)

5.

Couldn't Have Said It Better

6.

Bat Out of Hell

Total playing time

57:18
Commentaire @ DothyTrunks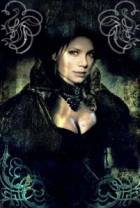 13 Juillet 2008
Wahou,
Meat Loaf
. Un album dans la même lignée de "Welcome to the meighborhood", plein de surprises, dans un style musical plus proche de la variété que du rock symphonique comme il en fait. Mais un album définitivement bon !
L'extraordinaire titre éponyme "
Couldn't Have Said It Better
" mérite une ovation. Un morceaux abouti et travaillé, qui reflète tout
Meat Loaf
. Une pulsion Rock, une touche de violons et de symphonie, une énergie vocale à en décoiffer plus d'un. Mais par dessus tout, une ode amoureuse incroyable, truffée d'émotion. Patti Russo, comme toujours lui donne la réplique. des paroles censées, un rythme désinvolte, des chœurs bouillants. Oui, une des plus belles chansons de la carrière de
Meat Loaf
. Avec un "I love you" balancé une seule fois dans le morceaux mais qui vous laisse un frisson. Une grosse surprise donc, pour commencer cet album.
Mais à cela viennent s'ajouter de très grosses réussites musicales, comme l'incroyable "Testify", mélangeant du gospel à une ballade implicitement rock, tout en étant... déroutante ! oui, je suis transportée par cet album. A écouter pour la réussite d'un tel travail. Un accomplissement. Ma seule critique serait peut être à porter sur "
Man of Steel
" (référence à superman évidemment) mais qui pourtant ne fait pas le même effet. Un peu trop pompé sur "
Couldn't Have Said It Better
" mais beaucoup moins puissant. Bon quand même.
Ah et l'étrange Forever Young, une ballade qui semble en adéquation avec l'autre titre because of you. Sans parler de l'excellent "did i say that", d'une beauté musicale renversante et sur lequel on ressent la voix de meat loaf plus qu'ailleurs.
Non, vraiment, un album surprenant que je conseille à 200%.
Autres productions de Meat Loaf
Autres albums populaires en Hard Rock