Melodic Death
Dark Tranquillity
Tracklist
Re-Issue in 2004 by Osmose Productions with a second disc included.
DISC 1

1.

Dreamlore Degenerate

02:45

2.

Zodijackyl Light

04:00

3.

Hedon

05:37

4.

Scythe, Rage and Roses

02:34

5.

Constant

03:02

6.

Dissolution Factor Red

02:08

7.

Insanity's Crescendo

06:52

8.

Still Moving Sinews

04:42

9.

Atom Heart 243.5

04:00

10.

Tidal Tantrum

02:57

11.

Tongues

05:54

12.

The Mind's Eye

03:11

DISC 2 (RE-ISSUE 2004)

13.

Razorfever

03:16

14.

Shadowlit Facade

03:25

15.

Archetype

04:29

Promo Videos

16.

Zodijackyl Light

03:43

17.

Hedon

05:30

Total playing time

46:42
Review @ WarMetal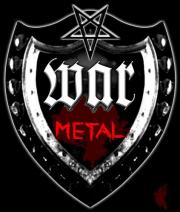 14 December 2005
2 years after the incredible «
The Gallery
», Dark
Tranquillity
made their return with another bomb called « The Mind's I », an Album that showed a new direction of the group's style.
Sure enough, « The Mind's I » were inspired by the melodic side of its predessor but it's much direct and it's showed clearly in a progressive touch (in the death metal way ) brought by the band as well as in some singles less complex than «
The Gallery
». A progressive death metal album in all its perfection. Much dynamic, varied and rich in melodies (as we always had from the Swedish Combo).
The best song is, undoubtedly, « Hedon » which come so close to the style developped in «
The Gallery
». The others are also pretty good too (
Scythe
rage and roses, Zodijackel light,
Insanity
's crescendo...). Here again, we were offered these famous hard Guitar's arpeggios "Made in Dark
Tranquillity
". And the best gift to have is the Instrumental of « The Mind's I » that finish the album in the best way.
The vocals are also as agressive as in «
The Gallery
» but a little bit sharper. As for the Drums, it's much direct with a less varied rhythms, always in comparison with the previous album.
Dark
Tranquillity
served us again a masterpiece, a progressive death metal much dynamic and with an incredible beauty.
If there would an album of Dark
Tranquillity
to have beside «
The Gallery
», it would certainly be this one : « The Mind's I ».
Other productions from Dark Tranquillity
Other famous albums in Melodic Death