Glam Rock
Wig Wam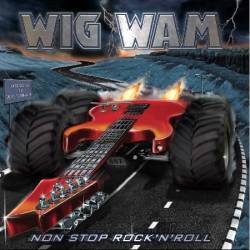 Album Name
Non Stop Rock 'n' Roll
Erscheinungsdatum
29 Januar 2010
Mitglieder die dieses Album besitzen
36
Tracklist
1.

Do Ya Wanna Taste It

02:56

2.

Walls Come Down

03:58

3.

Wild One

03:22

4.

C'mon Everybody

04:15

5.

Man in the Moon

04:00

6.

Still I'm Burning

03:33

7.

All You Wanted

03:14

8.

Non Stop Rock and Roll

03:51

9.

From Here

03:15

10.

Rocket Through My Heart

03:28

11.

Chasing Rainbows

04:56

12.

Gotta Get It on

03:19

Total playing time

44:09
Es wurde kein Artikel in Deutsch gefunden, Es werden die Artikel der englischen Sektion angezeigt

Review @ hack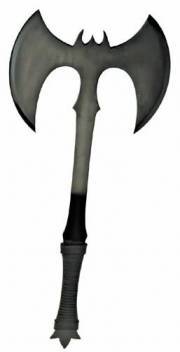 26 Januar 2010
This is the 3rd album from this flamboyant foursome. They come from Ostfold county,
Norway
. Which is located about 8 miles south of Oslo. In case you didn't know, a wigwam was a type of hut, that was used by the Indians(native Americans)in the eastern USA. They are a fun loving band, who like to dress up in costumes, that are reminiscent of the '70's disco band, The Village People. They've all dressed up in many different costumes. Guitarist Teeny, aka the electric cowboy, dresses up as a cowboy. Another member dresses up as a biker and another dresses up looking like a European cop. Vocalist, Glam, has dressed in a costume of an
Indian
. I've also seen Glam dressed up in costumes that looked frighteningly fruity, on some of their earlier videos. But don't worry, because most of their songs are about chasing girls and falling in love.
They are one of
Norway
's most popular live bands. They are a retro-glam band and they capitalize on '80's style glam metal. The song,
In My Dreams
, was ranked #1 on the Norwegian national single chart for 3 weeks, in 2005.
They had to make time to record this album, because the band members were busy with their other careers. They worked on the songs for 2 years. It took them 3 months to record this album. This album was produced by guitarist, Teeny. Teeny sings lead vocals on the song, Still I'm Burning. But vocalist, Glam, is expected to perform this song live, when they are on tour. The band came up with the idea of a guitar shaped car for the album art. They had Swedish artist, Sinischa, create the image.
Do You Really Want To
Taste
It, is a ragtime glam song with choruses that sound like Queen and sometimes like
Def Leppard
.
Otherwise
, this song sounds a lot like
Poison
. In the lyrics is a phrase that says, throw your dog the invisible bone, so it's obvious what the theme of this song is about. Walls Come
Down
is a nice hard rock song, with heavy bass and guitars. It's got a nice melody. It sounds similar to Impelletteri. The guitar playing has a sharp cutting edge.
Wild
One has more of a pop sound, with lot's of choruses, it sounds something like a
Cinderella
song. C'mon Everybody has a melody similar to the AC/DC song, Jail Break, but has interludes that sound more like
Slaughter
. Man In The
Moon
is a ballad, with a melody that slightly resembles Nobody's Fool by
Cinderella
. It has some pianos playing in the background. There is a southern style solo in the middle of this song. Overall, this song sounds more like a
Guns N' Roses
ballad. It's about a guy who misses his girlfriend. Still I'm Burning is a ballad that rocks like
Def Leppard
or
Night Ranger
. There is a synthesizer playing symphonic music and this is also accompanied with choruses.
All You
Wanted
is a very good song. It has very majestic keyboard playing to accompany the sharp guitar melodies and bouncing bass rhythms. It sounds like Europe. It's about how a girlfriend had an excessively good time. Non Stop Rock 'n Roll shreds at a fast pace with a southern style. This song is very melodic and is full of catchy guitar hooks. It can be compared to
MSG
. From Here is a ballad with piano playing and an acoustic guitar. It's a love song, with female choruses, and it sounds similar to the style of
Bon Jovi
.
Rocket Through My
Heart
is another song that sounds like
Bon Jovi
, but with a twist of the style of
Rob Zombie
. Chasing Rainbows starts with a cool blast beat, then it breaks out with sharp guitar hooks playing a style like
Dangerous Toys
. There is a children chorus towards the end of this song. The band saw a group of children playing outside of the studio, while they were recording this album. They thought that it would be fun to have these kids sing a chorus on their album. Gotta Get It On rocks with southern style guitar hooks and catchy melodies.
The guitars sound sharp and also exhibit an expertise that can be compared to
Joe Satriani
. The vocals sound a lot like Bret Michaels, from
Poison
. This music is very FM friendly. There's nothing extreme about this music. It's music for the masses. The themes are about love, relationships, and chasing girls. If this band plays their cards right, they could make a lot of money. On the other hand, rap, and hip hop music have recently overshadowed this type of music in the USA. Fortunately for them, they have a Japanese following, as well as a strong European following.
Anderen Alben von Wig Wam
Anderen bekannten Alben in Glam Rock