Hard Rock
Poison (USA)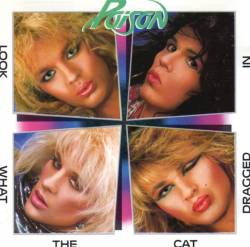 Album Name
Look What the Cat Dragged in
Tracklist
Re-Issue in 2006 by Capitol Records

1.

Cry Tough

03:39

2.

I Want Action

03:06

3.

I Won't Forget You

03:34

4.

Play Dirty

04:05

5.

Look What the Cat Dragged in

03:09

6.

Talk Dirty to Me

03:44

7.

Want Some, Need Some

03:39

8.

Blame It on You

02:32

9.

#1 Bad Boy

03:15

10.

Let Me Go to the Show

02:45

Bonustracks (Re-Issue 2006)

11.

I Want Action (Single Version)

12.

I Won't Forget You (Single Version)

13.

You Don't Mess Around with Jim (Jim Croce Cover)

Total playing time

33:28
在中文中没有找到相关文章, 英语部分的文章已被显示

评阅 @ winterdemon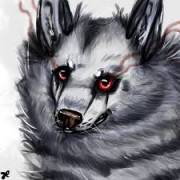 29 一月 2013
Hair Metal made by Poison
So this is
Poison
's first Album
Look What the Cat Dragged in
and it's a milestone in Glam Rock and Hair
Metal
history so I think. It was released in 1986 and re-released in 2006.
Poison
are sure one of the most important Hair
Metal
Band in this music genre because they were Legends and of course everyone knows their most famous live appearance by the MTV Music Award's in 1990 where they are drunk and they have played the wrong Songs.
The first Song on the debut is
Cry
Though this Track told you must fight and never give up and exactly like that sounds that Song I can tell you all how strong and emotional this song is and
Poison
also have other Songs like this one. I won't forget you or the most famous Song from the second Album Every Rose Has It's Thorne shows us how emotional Bret Michaels can write Songs.
The next most famous Song on
Look What the Cat Dragged in
is
Talk Dirty to Me
. A famous finnish Melodic Death
Metal
Band called Children of Bodom made a awesome cover of that Track and you also can play this song by the Playstation game Guitar Hero Legends of Rock. When I played this Song in the game I thought: I have to buy this fucking Album and a few weeks late I got this amazing debut. In this Song you really hear the perfect and smart guitar play of C.C. DeVille in this Solo.
At the re-released version of
Look What the Cat Dragged in
are some Bonus Tracks and one of them is a Cover of Jim Croce the song is called Don't mess around with Jim and I have to say I love this cover song and I think they have done a really good work because for me is the cover version better than the original but that is my decision and I don't want influence you're decision so decide for yourself and make your own picture of that Song.
Look What the Cat Dragged in
is sure a milestone in Hair
Metal
and I think this Album plays in the same league like Mötley Crüe's Shout at the
Devil
or
Cinderella
's
Night
Songs.
Poison
are always been a party rock band in the eighties and I am sure that in the USA at every teenager house party in the eighties a DJ had played this
Poison
Album.
Other productions from Poison (USA)
Other famous albums in Hard Rock