Gigs Date
Sábado 20 Abril 2019
Gigs Place
Espace Gentiana
Address
90 Avenue MAginot
No Return
Death Thrash
Toter Fisch
Folk Metal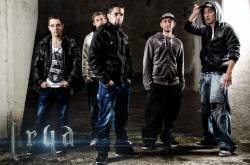 Irya
Modern Metal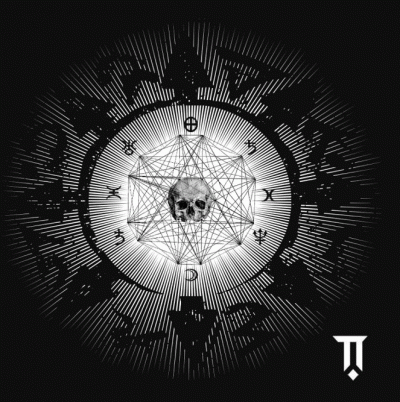 Skeptikon
Black Death
ALTERNATIVE NIGHT #2

Au programme, cinq groupes de divers horizons et univers se produiront : NO RETURN, Toter Fisch, Irya, Skeptikon et BAD WAVES.

ESPACE GENTIANA
Cette soirée se déroulera sur les mêmes terres ayant accueillies le SID Festival, soit l'espace socioculturel Leo Lagrange Gentiana situé à Tours Nord au 90 avenue Maginot.
https://www.facebook.com/Centre-Socioculturel-L%C3%A9o-Lagrange-Gentiana-1507114612912810/?rf=480880652017449


PLACES
Vous pouvez réserver vos places sur le pot commun en cliquant sur ce lien www.lepotcommun.fr/billet/p8rrajpy

ACCES

Voici un lien pour les utilisateurs de maps : https://www.google.fr/maps/place/Centre+L%C3%A9o+Lagrange+Ouest/@47.4138675,0.6837378,17z/data=!3m1!4b1!4m5!3m4!1s0x47fcd505c0801fd5:0x77a32642d7ff3de9!8m2!3d47.4138675!4d0.6859265

Pour les utilisateurs du tram :
La salle se situe à proximité de l'arrêt Christ Roi sur la ligne A du tram (direction Vaucanson ; tram toutes les 10 minutes le Samedi jusqu'à 0h00).

Un Parking à proximité de la salle est disponible.


BAR & RESTAURATION

Un bar et un point de restauration sur place seront disponibles. Nous vous proposerons notamment bière, vin, softs, frites, sandwichs froids et chauds, gâteaux…
Attention : Les produits au bar et à la restauration seront échangés contre des jetons, vendu à l'entrée.

RUNNING ORDER
Comming soon !

LES GROUPES PRESENTS :

NO RETURN(THRASH/DEATH METAL (THRASH/DEATH METAL)
FACEBOOK: https://www.facebook.com/NoReturnMetal/
CLIPS : https://www.youtube.com/user/NoReturnTV1
LIEN DEEZER : https://www.deezer.com/en/artist/68885


No Return is a French Melodic Death-Thrash metal band formed in 1989.
The band recorded its first album "Psychological Torment" (1990) in Germany with Coroner's drummer and Marky Marquis as Art Director, then produced the second album "Contamination Rises" (1992) at Morrisound's Studios in Tampa, Florida with the help of Scott Burns.
Ever since, the band has kept on sharing its passion for metal music, performing alongside other bands such as Arch Enemy, Samael, Napalm Death, Sepultura, Coroner, Motorhead and many others, all while regularly releasing new albums.
In March 2015, they released worldwide (with the Danish label Mighty Music / Target) "Fearless Walk To Rise" produced by Jacob Hansen (Volbeat, Aborted, Pretty Maids .....).
Several tours followed this release including a French tour that was closed with a performance on the Mainstage of the Hellfest Open Air.
Two other European tours also followed, one with Dew Scented and Angelus Apatrida in October 2015, the other with Onslaught and Mors Principium Est in September 2016.

In February 2017, the band went back to Jacob Hansen's (Denmark) to record the next album untitled
« THE CURSE WITHIN'" to be released Autumn this year.


Toter Fisch (Pirate Metal- Tours)
FACEBOOK: https://www.facebook.com/toterfischband/
LIVE: https://youtu.be/JctDlAURai4
CLIPS: https://youtu.be/jTvu7AdpgeY
YOUTUBE FULL ALBUM : https://youtu.be/EReHqKgFfag

Né en 2010 de l'imagination du capitaine Horgoth, le projet de Folk Metal « Pirate » TOTER FISCH se concrétisa fin 2013. Après plus d'un an de préparation, le groupe lance l'abordage avec son premier EP « Blood, Rum & Piracy », canonné en Mars 2015.
Bien qu'influencé par des groupes tels que FINNTROLL ou FINSTERFORST, TOTER FISCH revendique une identité propre. Parfois épiques, brutales, sombres ou festives, les chansons se veulent variées, tout en restant fidèles à l'ambiance de la piraterie.
Le groupe développe également une deuxième facette plus « folk traditionnel », ayant donné naissance à un EP acoustique, "Bottoms Up Treasure" est sorti en Septembre 2016.
Le 18 Mars 2017, l'équipage lève l'ancre avec son 1er album "Yemaya", entièrement produit au Vamacara Studio !
Après plusieurs dizaines de concerts dans sa région Tourangelle et ailleurs (MFest 2016, Amarok 2016, Cernunnos Pagan Fest 2017, Motocultor 2017...), TOTER FISCH est à la recherche de dates partout en France et au-delà afin de défendre sa musique et partager son univers sur scène !
STAY DRUNK !

Irya (Modern Metal / Metalcore / Hardcore)
FACEBOOK: https://www.facebook.com/iryamusic/
CLIP : https://youtu.be/L2TejKg4jdU
LIVE: https://youtu.be/XDJUYe_pwA0
LIEN DEEZER : https://www.deezer.com/fr/album/13794061

Depuis 2006 Irya s'applique à offrir un metal riche et original.
Traitant de sujets actuels, humains et sociaux, Irya tente de véhiculer un message positif assaisonné d'une touche de folie.
Un véritable patchwork sonore et calorique mêlant les genres, les gammes et les beats pour enfin redonner un sens à la fusion.
Depuis la sortie d'un premier EP en 2016, les 5 excités Orléanais multiplient les dates pour offrir un spectacle des plus aériens qui reste gravé dans les crânes.
Bienvenue dans la Irya Famillia !


Skeptikon ( Extreme Metal – Tours)
FACEBOOK: https://www.facebook.com/skeptikonfr/
YOUTUBE : https://youtu.be/W1aciJEk-KM


BAD WAVES (Rock Metal Indus – Tours)
FACEBOOK: https://www.facebook.com/Badwavestheband/
LIVE: https://youtu.be/0Xkw6AC1M6U
BAD WAVES est un groupe de Power Pop/Rock de Tours fondé en avril 2015 composé d'Alex (Batterie), Floran (basse), Simon (Guitare), Ash (Guitare/Chant).

CONTACTS ASSO ROCK STYLE:
Vous pouvez nous contacter :
Soit par Message privé sur notre page Facebook (https://www.facebook.com/rockstyle37/).
Ou bien par mail (rockstyleandmetal@yahoo.com).