Date du concert
Samedi 10 Décembre 2022
Adresse
14, rue Saint-Denis
Ville
Paris, Ile-de-France
Lux Incerta
Doom Death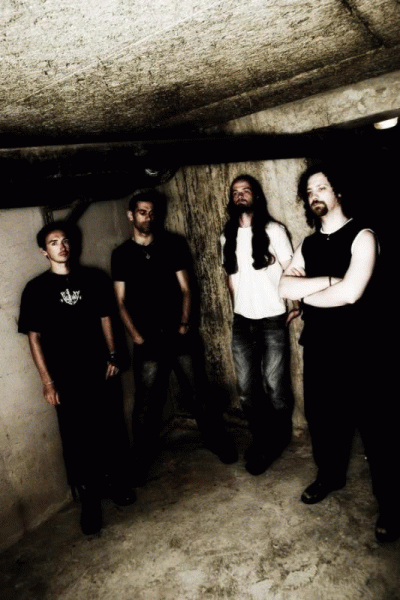 Mourning Dawn
Black Doom

Lying Figures
Doom Death
8Gods Production présente
CONCERT DOOM DEATH METAL @ LE KLUB PARIS
Samedi 10 Décembre 2022 - 18h30
+++++++++++++++
# LUX INCERTA #
(Prog Doom/Death metal / Nantes)
Né en 2000 de la rencontre de Benjamin Belot (Penumbra) et de Gilles Moinet (The Old Dead Tree), Lux Incerta s'inscrit comme un digne héritier de la scène Doom Metal britannique des années 90, et principalement des piliers que sont My Dying Bride, Paradise Lost et Anathema.
Un premier EP très bien accueilli sort en 2004, puis l'album "A decade of dusk" en 2012.
Après une série de concerts entre 2018 et 2020, aux côtés de groupes tels que Hangman's chair, Ataraxie, Misanthrope, Monolithe ou encore Abyssic, Lux Incerta revient en avril 2022 avec l'album "Dark Odyssey". Evoluant toujours dans une veine Doom metal teinté de Post Black et de Metal progressif, Lux Incerta affirme ici son identité.
L'album, très bien accueilli par la presse metal, est sorti chez Klonosphere / Season Of Mist le 8 avril 2022.
Facebook: www.facebook.com/LuxIncertaband
Instagram: www.instagram.com/luxincerta/
YouTube: www.youtube.com/channel/UCVQl-fxKMz3noqEJAg1JkFA
Bandcamp: http://luxincerta.bandcamp.com/
+++++++++++++++
# MOURNING DAWN #
(Doom/Black metal / Paris)
Mourning Dawn oscille entre Death/Doom oppressant et Black Metal avec des influences post/industriel.
Le groupe a vu le jour en tant que one-man-band en 2002. Après un premier album sorti en 2007 sur le label Totalrust, un line est mis en place. Deux autres albums voient le jour en 2009 et 2014, ainsi qu'un EP en 2017. Durant cette période le groupe a pu tourner en Europe avec des groupes de renom tels que Evoken, Mourning Beloveth, Forgotten Tomb, Ahab, Isole, Mournful Congregation.
« Dead End Euphoria », le 4ème album sort en avril 2021 et reçoit un excellent accueil à son tour.
Pensez à Bethlehem, Forgotten Tomb, Neurosis, Katatonia (old), Dolorian, ou Godflesh et vous aurez une idée de ce que propose Mourning Dawn!
Facebook: www.facebook.com/MourningDawn
Instagram: www.instagram.com/mourningdawnofficial/
Bandcamp: http://mourningdawn.bandcamp.com/
+++++++++++++++
# LYING FIGURES #
(Melodic Doom/Death metal / Nancy)
Lying Figures est un groupe de doom/death. Formé en 2012 à Nancy.
Parfois mélodique, parfois brutale mais toujours lourde et pesante, la musique de Lying Figures est autant influencée par la musique que le cinéma ou la littérature torturée.
De Saturnus à Katatonia, de David Lynch à John Carpenter, d'Edgar Allan Poe à Lovecraft en passant par Silent Hill ou Le Pays des Merveilles, le groupe déploie un univers où se côtoient la folie et la mélancolie.
En mai 2017, le groupe sort son premier album 'The Abstract Escape' sous la houlette de Pierre Schaffner (Phazm, Mortuary, Wheelfall, Pillars, Warfaith...)
et signe avec le label Rain Without End Records (Naturmacht Productions).
Facebook: www.facebook.com/lyingfiguresofficial
Youtube: www.youtube.com/lyingfiguresmetal
Instagram: www.instagram.com/lying_figures
Bandcamp: http://lyingfigures.bandcamp.com
+++++++++++++++
Ouverture des portes : 18h30
Début des concerts : 19h
PAF: 12€ sur place / 10€ prévente