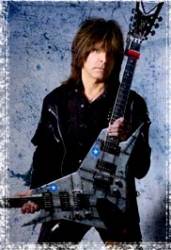 no rates
Band Name
Michael Angelo Batio
Album Name
Speed Lives [Instructional DVD]
Members owning this album
0
Tracklist
The "SPEED LIVES" DVD was filmed and edited at the Metal Method video sound stage and editing suite in Los Angeles

.

Michael has taken his song "No Boundaries" and divided it into 27 different parts to give you the ultimate lesson on chops and speed while learning one of Michael's classic guitar instrumentals

.

The TAB is in a midi file, printed and on screen

.

What makes this DVD so great too is the close up of Michael's incredible picking hand

.

You get a great view, up close of how he picks every note and phrase.This is an incredible concept from the man who keeps on inventing new ways to not only play the guitar but to teach it as well

.