Power Metal
Lanfear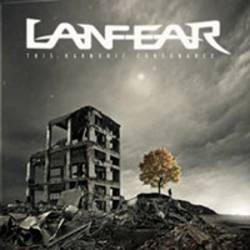 Album Name
This Harmonic Consonance
Tracklist
1.

Giorno del Giudizio
2.

Colours of Chaos
3.

By-Product Nation
4.

The Reverend
5.

Idiopathic Discreation
6.

Camera Silens
7.

I, Robo Sapiens
8.

Spectrophobia
9.

Word Not Spoken
10.

Disharmonic Consonance
在中文中没有找到相关文章, 英语部分的文章已被显示

评阅 @ Dr.Feelgood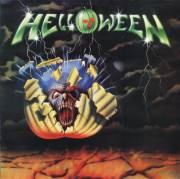 06 二月 2012
This Is Not Another One Album Under The Combination Of Prog With Power!
To be honest with every one of you reading this text, I have never heard before of
Lanfear
, but it is never too late for a new beginning and here I am. When I received the album and saw the artwork, I thought that it was the right artwork for a band that prog is in its veins. Also when you hear a material and you need about three times to realize that you do not hear any of the known bands, but only the personal sound of
Lanfear
, then you have to keep in mind and be sure about it, that this album may make you spread your choices in new releases.
What should you expect from an album like "
This Harmonic Consonance
"? Actually set your expectations aside and let the songs beat the final image of that material. You have better keep your mind clean from many thoughts, because this is the only way to enjoy truly an album, especially an album in which many of the compositions carry unexpected moments.
I do not know if the band wanted to synthesize something different and the result is this, but you cannot resist to an album like this. The intro "Giorno Del Giudizio" is like a soundtrack in a western movie that will not reveal what the rest continuity is. By "Colors And Chaos" you start being more serious, more concentrated on it. You hear the first and basic riff and at the same time it changes, but it maintains the basic atmosphere of prog. You think that song will not change, you are wrong and yet you get surprised when you feel, not only hear, the tough rhythm being followed by some moments of jazz/fusion and you say "no no this cannot be true!". Really great and fresh as an idea. What are the chances for an appropriate follow – up? Not many, but again you had better not bet, you will lose. "The
Reverend
" carries this we call the simplest chorus and yet difficult to recall after the first listening. Beautiful song.
Of course you can never write an album like this without a long song, which has a singularity that hardly gets out of your mind. I mentioned that you do not hear known bands, but only the unique sound of the band. In this case in the middle of the song you hear
Lanfear
meet the silent and gentle aura of
Fates Warning
. This shows that the band can easily present equilibrium between heavy and silent moments, this is a gift for the band, and it is showed in the harmonic touches of Markus Ulrich on the notes and in the right presence of Richard Seibel on keyboards. He is not presented in every song; he knows when it is the right moment, like in "Spectrophobia" and "
Disharmonic
Consonance".
Are the above enough for a whole image of this material? Never! Wait to see what it is going on in "Camera
Silent
", a song with again tough riffs and fast too. But in a moment that you are intent on it you listen from nowhere to acoustic guitars on Mexican – Spanish way share the rhythm with the electric guitars. One of the most irresistible parts of the album. What an ingenious part. Also you can find and some clear power moments in "I, Robo Sapiens", check the solo and you will be pleased.
To me every member is responsible for this album, no one is out of it, even if two or three of them had the main ideas. Jurgen Ulrich steps where only few drummers can be by playing on this way. Kai Schindelar is the person who will complete the others where emptiness is to take place and Nuno Fernades sings so beautiful that I do not have any nostalgia for other voices. He is gentle, touch and raises his voice high where the situations demand it.
If you are lovers of prog/power you are going to love this album, if you are supporters only of
Symphony X
, you should check it and see a band that is not heard like them. If you expect any songs that are full of power metal, then this is not your cup of tea. This album is the first best of
2012
and for the rest years. My congratulations to the gentlemen!
Other productions from Lanfear
Other famous albums in Power Metal