Experimental Metal
The Safety Fire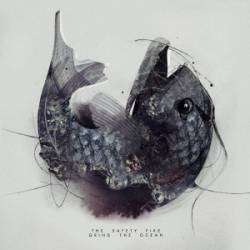 Band Name
The Safety Fire
Album Name
Grind the Ocean
Tracklist
1.

Huge Hammers
2.

Floods of Colour
3.

DMP (FDP)
4.

Anomolous Materials
5.

Animal King
6.

Circassian Beauties
7.

Sections
8.

Seagraves
9.

Grind the Ocean
在中文中没有找到相关文章, 英语部分的文章已被显示

评阅 @ Spoonerismz

13 四月 2012
a blender of progressive metal with vocals that seem to be stuck in a medium
In the past few years, thanks to Misha "Bulb" Mansoor of progressive metal band
Periphery
, numerous bands have been attempting to jump onto the "djent" bandwagon and become leaders of this new musical trend.Inspired by
Meshuggah
's riffs and guitar tones, djent is quickly becoming a fad in the underground music scene as bands switch to 7 and 8 string guitars and tune to drop Q and drop Z.
Enter
The Safety Fire
, a progressive metal band from the United Kingdom that could very well be considered a traditional djent band. Having taken part in the "League of Extraordinary Djentlemen" tour a few years prior with
Periphery
and fellow UK "djentlemen" TesseracT and
Monuments
,
The Safety Fire
have finally released their debut LP, "
Grind the Ocean
"
The Saftey Fire can best be described as a blender of progressive metal with vocals that seem to be stuck in a medium between Between the Buried and Me's Tommy Rodgers and TesseracT's former frontman Daniel Tompkins. Riff wise, they are like a blend of
Mastodon
and
Periphery
. Musically, this is a prog musician's dream. With each track, the band delivers with a moment for the listener to breathe.
Opening track and lead single "Huge Hammers" gives a good taste of what is to come. As frontman Sean McWeeney chimes in over guitarists Dez Nagle and Joaquin Ardiles, the band breaks into a groove after groove, occasionally lowering the tempo ever so slightly for some clean vocals reminiscent of other UK progressive metal/djent band,
Red
Seas Fire. The band is successfully able to blend in numerous ideas into a song and make them work as one.
Following the opening song, "Flood of Colour" progresses much like the opener. However, it closes with a minute outro of ambient guitar work as it transitions to the next track. As the outro ceases, McWeeney roars back into your speakers and "DMB (FDP)" takes off.
The band is easily accessible to clean guitar and vocals and does not dismiss them for intensity and screams. Such interludes as "
Anomalous
Materials" and the instrumental "Seagraves" display their wide sound without having to listen to the other 7 tracks. The intro to the song "
Animal
King
" even features clean thirds on the guitar before exploding into another groove heavy song.
Track number 7, "
Sections
" is one of the albums finest for its intro alone: a heavy,
Meshuggah
-esque riff into a melodic passage thanks to the vocals back into the band's palm-muted stop-and-go riffs featuring guitar tapping and all other sorts of interesting riffs and melodies.
Running at a little over 47 minutes,
The Safety Fire
's debut album is very impressive and shows great variety from bone crushing riffs, infectious grooves, enchanting melodic passages, and so much more. McWeeney gives a very strong vocal effort, and while his clean vocals are good for the band's first effort, his screams have very little range and could use more dynamics like his cleans have. With a wide assortment of sound and talent at their disposal,
The Safety Fire
have a lot of room to grow and become a very well known band in the metal community. The album is a very rewarding purchase, even inspiring at moments, and promises a bright future for this group.
The band is currently opening for
Periphery
and
Protest
the Hero on a North American tour with
Jeff Loomis
and Today I Caught The Plague.
Other productions from The Safety Fire
Other famous albums in Experimental Metal