Yüth Forever : Skeleton Youth Forever
Deathcore-USA, Twisted-Core
VesselsOfBlood
Skillet : Unleashed
Alternative Metal-USA, ...the instrumentation is often heavier than in the past.
hack : 16/20
Blackfoot : Southern Native
Southern Rock-USA, ...relieved by a generation Y line up.
hack : 13/20
Uruk-Hai (AUT) : Elbenglanz
Dark Ambient-Austria, A perfect compilation made in austria
winterdemon : 17/20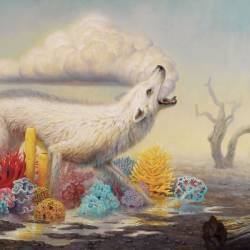 Rival Sons : Hollow Bones
Hard Rock-USA, ...very much like soul and the most bluesy performances...
hack : 14/20